Before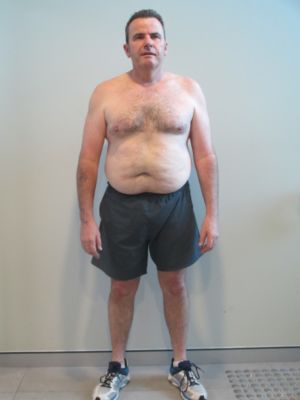 After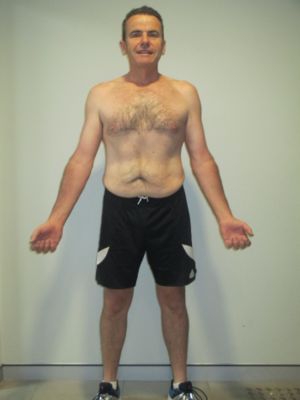 Having my own plumbing business as well as being a local Church Pastor and father of four means I am constantly on the go. The need to be at work early (7am) ready to focus on the problems of clients meant I would regularly skip breakfast and eat on the run (usually takeaway), exercise had become a thing of the past.
The feeling of tiredness was a constant companion and the desire to do something was also there but the rut that I found myself in was difficult to get out of.
For my 50th Birthday friends and relatives gave me a gift voucher for my local Vision Personal Training Studio, which was just the kick start I needed to get out of that rut!
So 9 weeks later, the demands of life and business are still the same - but I am not!
The team at Vision have helped me to realise that I did not have to stay where I was. Through the exercise and eating program my life has certainly changed and changed for the better.
I believe the most important part for me, was the constant support and encouragement that I received. I also discovered a few things about myself… (1) being accountable to someone really helped me and (2) I need goals in order to help me remain focussed.
So after 9 weeks I have lost 25.1kgs and 65cms and also ran 100km in 7 days. I have renewed energy that I thought was gone forever and with this I have a new lease on life, work and family.
Thanks goes to Brett, Steve and all the team at Vision Mona Vale.
Mona Vale Success Stories
Our holistic approach to emotions, education, eating and exercise has transformed thousands of people across Australia & New Zealand. Get inspired by the journeys of your latest clients.
Are you our next success story?
Give your goals the greenlight and join us. Book your free consult now.