Before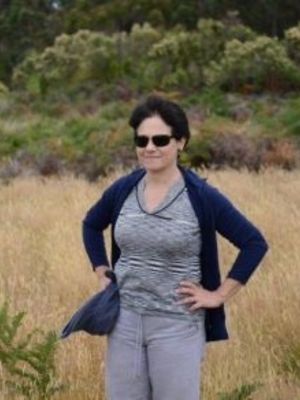 After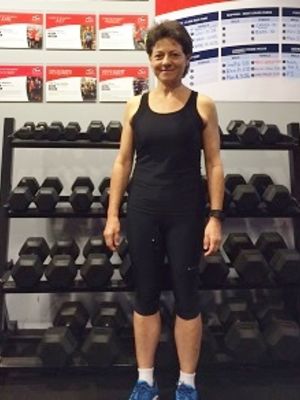 I joined Vision Personal Training Neutral Bay 2 years ago, after a knee injury, wanting to get fit in time for a Hiking Holiday 9 weeks later. I considered myself reasonably active and on a healthy diet but had noticed increasing body aches and stiffness as well as a creeping waistline. I had also gradually devoted less time to exercise and watching my portion size when eating. I realised I needed the help of a PT to stay accountable, if I was going to make changes that would be sustainable in the long term.
I did not set out to lose weight but wanted to improve my strength and cardiovascular fitness. With a new approach to nutrition, understanding the importance of macronutrient manipulation, I quickly lost 3 kg and started on my journey of multiple 9-week programs, concentrating on a variety of outcomes such as strength, body fat loss, conditioning, fitness and finally running.
Running 5-8km comfortably had always been a dream but I needed the Vision PT experience to believe in my ability, both physical and mental, to succeed. Entering my first 4km Fun Run 18months ago was the start but it was not till my most recent 9-week program that I finally realised that being in my 50s was no excuse to set limits on any physical activity.
After following a set Running Program over 9 weeks, I ran 10km in 51:56, well inside my goal of sub-55 minutes. Along the way, I accomplished the intervening milestones of interval trainings and set-pace shorter distance runs. There was a huge sense of achievement in sticking to the planned routine and actually anticipating and enjoying each session despite the hard work involved.
I am now a more energetic, happier, trimmer, stronger, pain free and fitter version of myself with a stronger belief in my ability to persevere and achieve results.
Thank you to Vision PT Neutral Bay: to all the trainers for your friendly encouragement along the way and for the happy, positive atmosphere you maintain; for the well -kept studio and equipment; and, last but not least, to Josh who, as 'the smiling assassin' and despite my protestations, always sets a routine to push me to the max. Thank you for believing in me… Maybe you won't kill me after all!
Here is to the next challenge!
Diana B.
Neutral Bay Success Stories
Our holistic approach to emotions, education, eating and exercise has transformed thousands of people across Australia & New Zealand. Get inspired by the journeys of your latest clients.
Are you our next success story?
Give your goals the greenlight and join us. Book your free consult now.