Before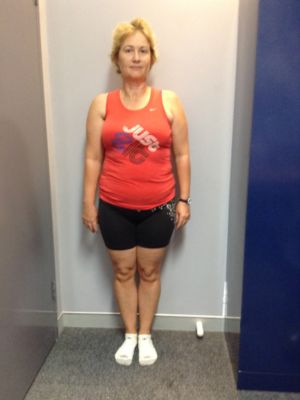 After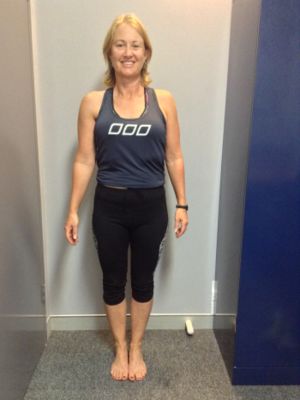 I had recently finished work and put on quite a bit of weight over a period of 2 years. I was unmotivated had little energy and was not particularly happy with myself.
The biggest obstacle to me reaching my goals was changing my eating habits. I have always enjoyed exercise and once I started again I found that was the easiest part. Getting my food sorted took a while and I found it took a lot of commitment but was well worth it!
Whilst I love the cardio sessions, I think the weights sessions twice a week were an integral part to reshaping my body. I used the food diary to monitor my macros and keep me on track, it is an excellent tool!
I started going to a couple of group sessions a few times a week, I found that getting to know people in the environment helped to keep me motivated.
I feel great about achieving my results. I have enjoyed everything about the journey towards reaching my goals and love the new look and attitude that I have. I never tire of my friends and family telling me that I look fantastic
I intend to keep the weight off and continue to increase my fitness level. In 2016 I would like to do a "RAW" challenge or similar and will participate in at least 1 fun run. I am even considering a triathlon! (Surprise, surprise...given how much I hate the bike!) May even settle for a Biathlon J
St Ives Success Stories
Our holistic approach to emotions, education, eating and exercise has transformed thousands of people across Australia & New Zealand. Get inspired by the journeys of your latest clients.
Are you our next success story?
Give your goals the greenlight and join us. Book your free consult now.