Before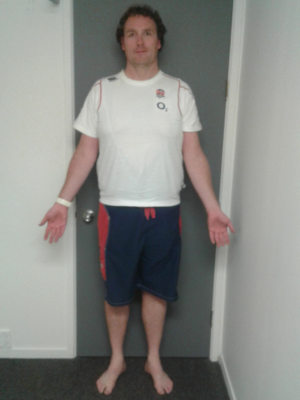 After
I joined Vision as my weight had slowly been increasing over a couple of years, with my sweet tooth getting worse. I had an accident where I couldn't exercise and started comfort eating, so I needed to get my head back into gear. I chose Vision, after a chat with a colleague who was also a member at the Ponsonby Studio, she was very happy with the results. So, I popped in for a chat and my Vision journey commenced from there.
What was your health like before Vision:I wouldn't say I was unhealthy, I had a base level of fitness and good stamina, but a subconscious unwillingness to push myself as hard as I could. I was weighing more than I had, in probably 15 years, which needed sorting out. Doing things where the ground was flat was one thing, but getting onto steeper gradients for both hiking and biking, which I spend a lot of time doing, was certainly harder than it should be.
So far, I have lost 26kg, with a few more in sight as my next target. My core strength is also improving and I'm not getting any issues at present with my back, which has been a concern in the past. I'm now wearing a few shirts that I haven't warn for a few years and I'm no longer cursing tailors for the cut of trousers (which is still far too skinny!)
Overall, I'm quite proud of myself and the journey so far, feeling better about myself and feeling healthier with my sugar cravings in control. Also beating a few of my old Strava records which is good to see.
What do you like about Vision:The relaxed friendly atmosphere, as soon as you join, all the Trainers know your name and say hi as you walk in. The same with other members, everyone friendly, there's no assumptions made about anyone and there's good banter and support between everyone.
Ponsonby Success Stories
Our holistic approach to emotions, education, eating and exercise has transformed thousands of people across Australia & New Zealand. Get inspired by the journeys of your latest clients.
Are you our next success story?
Give your goals the greenlight and join us. Book your free consult now.