Before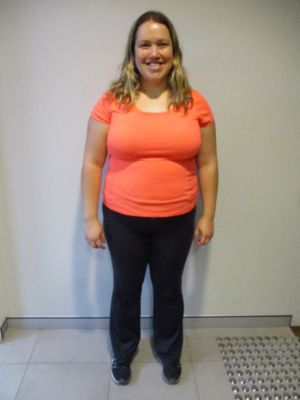 After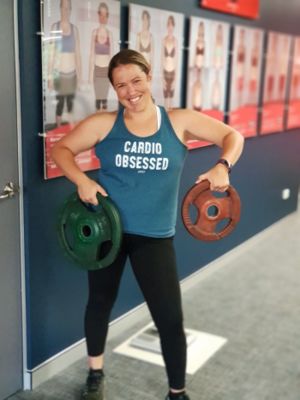 "I joined Vision about a year and a half ago and since then my life has transformed. I am much more conscious of what and when I eat and understand how that affects my weight loss. I exercise more and I am 15kg lighter.
I started my journey with Vision with the mindset that weight loss wasn't my only goal, but to change my lifestyle and become a healthier version of myself.
Prior to joining Vision, I had always been in a cycle of losing weight and putting it back again. I had got to a point where I was feeling hopeless and didn't know what to do. I constantly blamed myself for not being strong enough to keep the weight off and letting my food cravings and habits have power over me. I really wanted to be healthier but I couldn't figure out how to make and sustain the changes.
Finding a system that finally worked blew me away. The results just kept coming. I have fallen off the bike a few times but I never went back to where I was and I keep moving forward focusing on the future that lies ahead of me. There is still so much more I want to achieve. I want to get to a total weight loss of 40kg and become really fit. I have injured my knee a few years ago and my dream is to go back running which is something that I absolutely love doing.
I am very glad I made the choice of joining Vision. I have learned a lot about eating, exercising and weight loss and I am always excited to learn more. I really appreciate the ongoing support of my personal trainer who truly cares about my well-being and keeps encouraging me to achieve the results we set together. I love the studio environment with its friendly team and community.
Eating and exercising better, and consistently losing weight has brought a lot of joy to my life and the fitter I get the more alive I feel. I look forward to achieving my next goals and hopefully keep inspiring family and friends to also become better versions of themselves. It is a very rewarding feeling when we can make a difference not only to our lives but also to those around us."
Macquarie Park Success Stories
Our holistic approach to emotions, education, eating and exercise has transformed thousands of people across Australia & New Zealand. Get inspired by the journeys of your latest clients.
Are you our next success story?
Give your goals the greenlight and join us. Book your free consult now.