Before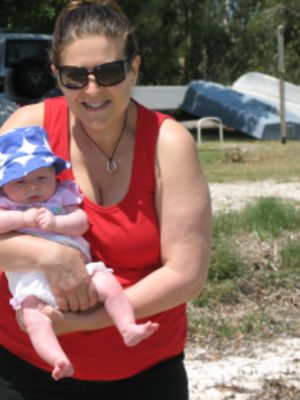 After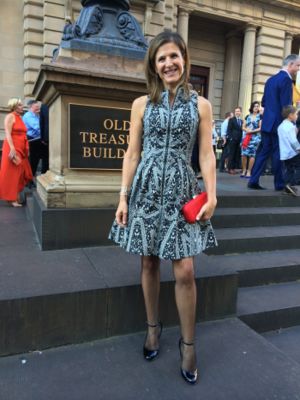 What was the state of your health and fitness when you started at Vision Personal Training and what affect was this having on your life?
After I met my husband, I didn't notice the weight slowly creeping on and before I knew it I had gained over 20kg when I fell pregnant with our daughter. At 85kg, I was heaviest I had been all my life. We were on beach holiday and my husband took a photo of me. I didn't recognise myself and hated the way I looked and felt. I cried for days and refused to be seen in a swimsuit. I have always tried to eat healthy but only realised after joining Vision Personal Training Drummoyne that I was eating too much and at the wrong times.
What did you find was the most useful tool at Vision?
Vision Virtual Training was one of the most useful tools provided by Vision. The Vision website is full of motivational videos, great tips, menus and recipes which helped me plan my meals and food diary. The Shopping Tours were also very useful. I found that when I started reading the macros on food items I was able to make better decisions when doing my grocery shopping.
What impact has your new health and fitness had on your new life?
Since joining Vision Personal Training Drummoyne, I have lost over 25kg. At nearly 50yrs old, I am fitter, healthier and stronger than I have ever been in my life. I couldn't have done it without the support and guidance from the fantastic Trainers.
Running was something I never imagined I would ever do. I remember laughing at my Trainer when he mentioned that I should start running. I have now competed in several fun runs and ran my 1st half marathon in 2013.
By focusing on exercise and most importantly nutrition, Vision has shown me how to enjoy my food, train properly and still keep the weight off. I am not embarrassed about getting into a swimsuit anymore and secretly love the compliments!
Drummoyne Success Stories
Our holistic approach to emotions, education, eating and exercise has transformed thousands of people across Australia & New Zealand. Get inspired by the journeys of your latest clients.
Are you our next success story?
Give your goals the greenlight and join us. Book your free consult now.