Before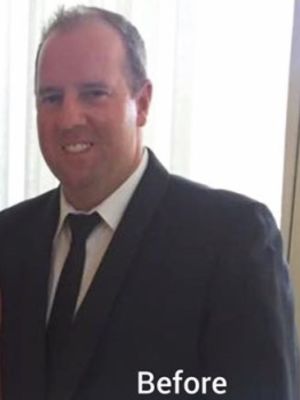 After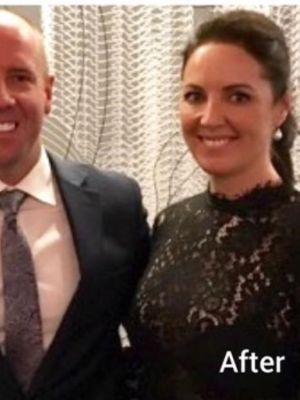 Vision Personal Training Brookvale has approached weight loss in a way that ensures results will be achieved. The assessment of you personally and your own goals will lead you to looking and feeling your best. The 2017 Weight Loss Challenge was more than a journey of weight loss for me. The passing of an uncle with liver cancer and a close scare around my dearest mother with stage 4 Melanoma, brought living a healthy life very quickly into prospective.
With this in mind, the discussion with my Personal Trainer Stuart Smithies, was let's get serious about not only losing weight but maintain a healthy lifestyle to minimise or even eliminate the risk of disease within further generations of my family. With a wife and three beautiful children, I saw it as my obligation to lead the way.
And so, the journey began of the 2017 Weight Loss Challenge. Excited and a new sense of determination enabled a tough but realistic goal of 10kg to be set. A complete commitment was given and most importantly supported by my entire family and friends. "I can do this". With a balance of nutrition without going "cold turkey", I found that I actually needed to eat more with the amount of exercise being completed during each day. Alcohol was gone. With an uncle losing his life from liver disease, cutting back on consumption was an easy decision.
As weeks passed, the weight kept coming off making exercising easier and most importantly more enjoyable. The love of running and staying healthy starting rubbing off on the rest of my family. My wife, brother in-law and best mate and his family all joining Vision. Together all losing over 100kgs. My daughter has also joined a gym losing over 5kgs. My 14 year old son also taking up running with a goal of competing with me in upcoming running festivals.
Every now and then it takes something or someone in your life, being good or bad news in my case, to change your direction. The 2017 Vision Weight Loss Challenge has not only given me a weight loss of 16kg, but an absolute honour and appreciation of the other lives I have changed as a result of my commitment to conquer the journey.
On behalf of my family, friends and me, thank you to Vision Personal Training and the exceptional Trainers at Brookvale for giving us a life of generational change.
Brookvale Success Stories
Our holistic approach to emotions, education, eating and exercise has transformed thousands of people across Australia & New Zealand. Get inspired by the journeys of your latest clients.
Are you our next success story?
Give your goals the greenlight and join us. Book your free consult now.