Before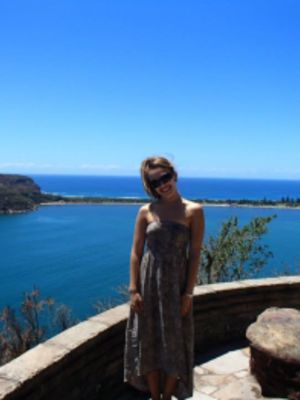 After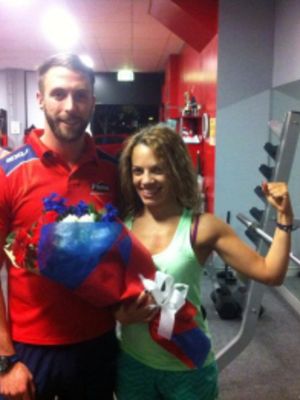 "Vision Personal Trainers' are awesome! It's like they are living with you on a daily basis making you feel you are as normal as any other human being and YOU CAN DO IT!
As difficult as it may be to believe it at the beginning, you start seeing results and this is when you think I CAN DO IT! I have now great muscles, wonderful food habits and moreover I LOVE IT! This is addictive, funny, I feel like part of a great family. Sounds a bit too much? Well believe me it is truth!'' Sonia Khaldoune
When Sonia first started at Vision, her main goal was to lose 5.5kgs so she could reach 50kgs. She also wanted to get bigger muscles in her arms and tone up her legs. Sonias first 9 weeks were interrupted when she had to go back home to France for a period of time, however when she returned she re-joined Vision with the same goals in mind.
Sonia worked hard and got to her goal weight of 50kgs and even got just below there, however as with a lot of people, weight was not really her real goal. Sonia wanted to be more toned and feel better when she looked in the mirror-which for her meant getting to a specific number on the scales.
Over the last 12-18months Sonia has worked incredibly hard on a muscle gain program and has got results far beyond what she ever expected. Where once she was able to out her hand the whole way around her arm, she now is unable to do to the large increase in muscle mass in her arms. Sonia was unable to do any push-ups on her toes when she started and a goal for her was to be able to do 1- she can now do 20 comfortably.
Outside of the Studio environment, Sonia is also a keen dancer and takes part in Pole classes to help with her strength and fitness. Her improvement in overall strength-from her arms, to her legs to her core- she is now able to pull off very complicated moves holding her own body weight that she never thought possible. Her dancing has improved so much she was nominated for an award at her dance school.
Sometimes training 2-3 times in one evening, going from gym, to dance, to another dance class-Sonia is a shining example of what you can achieve when you put a lot of hard and dedication into your training and really focus on your end goal.
Darlinghurst Success Stories
Our holistic approach to emotions, education, eating and exercise has transformed thousands of people across Australia & New Zealand. Get inspired by the journeys of your latest clients.
Are you our next success story?
Give your goals the greenlight and join us. Book your free consult now.