Before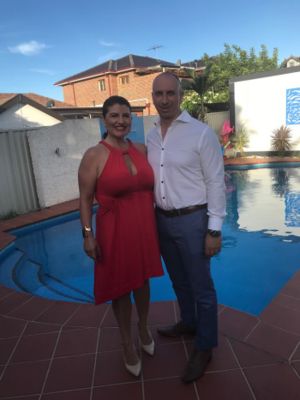 After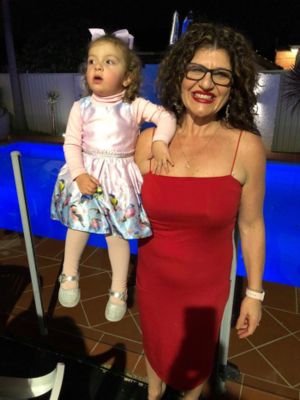 I joined Vision in February 2018 and it's the best thing I've ever done FOR MYSELF. I have always been into fitness but let myself go after I had my baby girl 3 years ago at age 44. I invested all my time and energy into taking care of my daughter and family, I didn't look after myself. This led to me putting on 15kg and becoming very unfit. I also started to feel depressed as I was getting fatter and fatter and not fitting into any of my clothes. I had gone from being a size 12 to a size 16. That's when reality hit me. I thought, "I am going to be an overweight 50-year-old with a 5-year-old child." I needed to be fit and healthy for both of my children, but also for myself.
With my children being my motivation, and with the support of my amazing husband, I set out to achieve my goal. The first step was to stop making excuses, be a little bit selfish and make time for myself, which is hard with a young family. I needed to find a gym that fit into my lifestyle, as I only had the early mornings to train. I also knew not only did I need to exercise, but most importantly I needed guidance with my food intake. I had heard good things about Vision and thought I'd enquire.
After a meeting with Matt I knew Vision was perfect for both my busy lifestyle and also to help me achieve my goal. I then began my PT sessions with Dillion. Dillion has not only supported me through my journey but he has pushed me to limits that I never thought I could achieve, especially with fitness challenges and weights training. Dillion also takes the time on weekends to send me messages to ensure that I stay on track with my food. I know I could not have done this without Dillion's professionalism, guidance and motivation. From the moment I walked into Vision I felt comfortable. All the staff are friendly and encouraging, and I have also created long lasting friendships with both the staff and my fellow members.
I was originally only going to join Vision for 9 weeks, but 9 months later I'm still here and I have no intention of going anywhere else. The best thing about my accomplishment is that I am able to run and dance around to the Wiggles with my 3-year-old, play soccer with my 16-year-old and most importantly feel good about myself. Furthermore, my healthy eating and exercise habits have also influenced my children and husband to become fit and healthy.
Thank you to all the management, staff, Dillion and my family for making my goal a reality.
Kogarah Success Stories
Our holistic approach to emotions, education, eating and exercise has transformed thousands of people across Australia & New Zealand. Get inspired by the journeys of your latest clients.
Are you our next success story?
Give your goals the greenlight and join us. Book your free consult now.