Before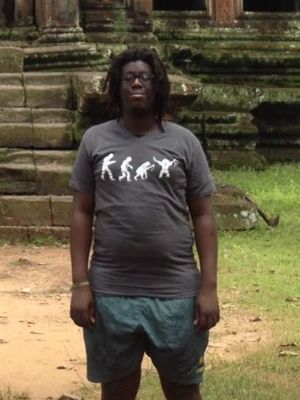 After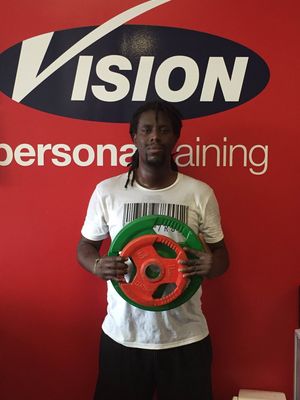 Samuel started Vision in July 2015, he first came in weighing 100kgs and wanting do drop at least 5kgs in his first 9weeks and ultimately lose 20kgs to get back down to 80kgs.
Like most people, Samuel really struggled to make the changes in his lifestyle to get on track to achieving his long term goal. Going out was a big part of his life and eating not so well late at night. However after his first 9weeks he managed to lose 4.1kgs, and over 25cms in girth measurements, which was just shy of his goal.
During his next 9weeks Samuel found it a little tougher, but still managed to get down to 93kgs, which was still a great result and meant when he went back home to Uganda he was pretty happy with how things were taking shape.
At the start of 2016 Samuel booked another trip home for April 8th and his main focus was to get down close to the 80kgs he had initially set when he started. Over the months since Samuel has being extremely committed to his exercise and has also made significant changes to his alcohol and nutrition that were necessary to get him over that final hurdle.
1 week before Samuel goes back home he now weighs 84.4kgs, an incredible 15.6kgs lost in 9months. Not only losing the weight Samuel has lost 23cms from his waist, 15cms from his hips and 8cms from his chest.
''Thank you so much to the team at Darlinghurst. You have kicked my arse and showed me things are possible. I am going back home this weekend and the shock on people's faces will be priceless'' Samuel Sentongo
Darlinghurst Success Stories
Our holistic approach to emotions, education, eating and exercise has transformed thousands of people across Australia & New Zealand. Get inspired by the journeys of your latest clients.
Are you our next success story?
Give your goals the greenlight and join us. Book your free consult now.