Before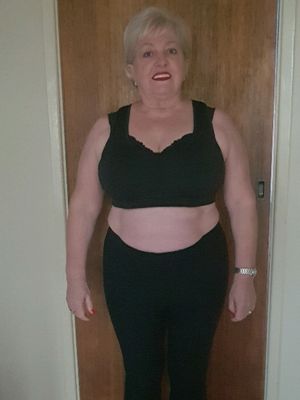 After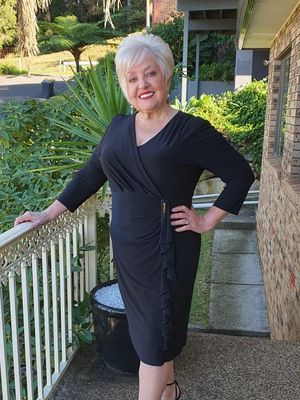 Before I joined Vision PT my weight had been a rollercoaster ride, one unrealistic fad diet after another. There was Jenny Craig, Gloria Marshall, The Atkins Diet, The South Beach Diet and the list goes on. All probably worked for a little while but were unrealistic long term and soon enough the kilos came back on. Frustrated, disheartened and unattractive all accurately describe my feelings towards my pre Vision body. Wearing oversized clothing in order to hide my undesirable lumps and bumps further highlight my lack of confidence in my body image. I knew I needed to try something different. Like a lot of people I told myself life was busy and I didn't have time for gym and as a result never really prioritised my own fitness and health. I really considered myself as a healthy eater, but why can't I lose weight? I used to ask myself.
Then I had my daughter's wedding approaching so that really inspired me to take action. A very close friend had told me about Vision PT and invited me to go to a morning group class to see if it was something I would like to join. Wow I loved it, everyone was so friendly. No flash outfits or people looking you up and down. It was a wonderful supporting group of all ages working together for the same goals, get fitter, stronger and lose all those extra kilos. I Signed up the following week and have never looked back. Vision PT team have the most supportive and dedicated team of personal trainers who look at you as an individual and create sessions that are targeted to your age and mobility. This to me was very important as I had been to other gyms and as a woman in her sixties, I couldn't run like a 20-year-old but I was just another person in the group and no modifications were offered to me.
Weekly weigh ins and the MyVision App were great tools that kept me accountable to my end goal . My personal trainer Scott has been with me all the way on this journey, and I thank him for being so patient with me. Surprisingly I can't believe how much I enjoy my training sessions and how addictive they have become. Whether group sessions or one on one PT sessions Vision workouts have now become a regular part of my weekly schedule that I actually look forward to.
Since I have reached my weight loss target, I no longer have to use my sleep apnoea machine. My energy levels are much higher, and I feel motivated to maintain my new lifestyle. Learning about meal planning, portion sizes and macros has not only benefited me but also added to my family eating better also. Overall I am extremely proud of myself and the new found confidence I have gained from achieving my weight loss goals. I feel great and am very grateful for all the support not only within the Vision group but from my family and friends.
For anyone who is looking for the complete solution to losing weight I couldn't recommend Vision PT more highly. Vision is like a family you are educated supported and many valuable friendships will be made on your weight loss journey and its quick 30 minute workouts are great, no excuses. Thank you Vison PT.
Wollongong Success Stories
Our holistic approach to emotions, education, eating and exercise has transformed thousands of people across Australia & New Zealand. Get inspired by the journeys of your latest clients.
Are you our next success story?
Give your goals the greenlight and join us. Book your free consult now.