Before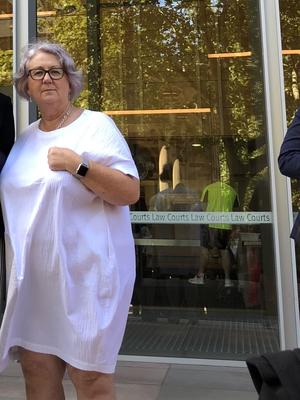 After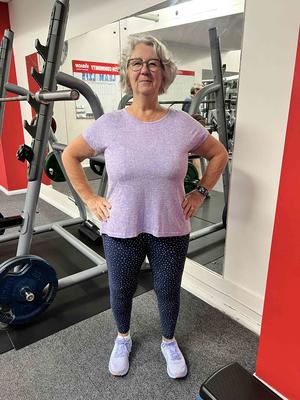 I wasn't comfortable in my body, running around after my three-year-old granddaughter and getting up and down from the floor when playing with her was difficult. I avoided family photos, so much it became a family joke. Knee arthritis made walking painful and I was taking medication for blood pressure and reflux. I had tried various diets, but none seemed to stick. With a lack of exercise due to my knee pain, it didn't seem that exercise was for me, a gym did not seem to be an option for me at 'my age'. I now realise I am not on my own and that a gym is for me. There are people to support and help every step of the way. I found that I actually enjoy weight training and I can do it!! Initially weight loss was my main goal but being more mobile and building muscle is a great feeling and a benefit for my long-term health. I can walk upstairs without pain and go for walks which I couldn't do before, and I even appear in family photos! I no longer take any medication! My GP is so impressed.
Do it! The benefits are so great, for mental health and self-esteem as well as physical well-being. Everyone at Vision (staff and clients) are genuinely friendly and supportive. Your PT is with you every step of the way supporting you with dietary advice (I had no idea protein was so important for weight loss) and is your personal cheer squad in the gym.
Wollongong Success Stories
Our holistic approach to emotions, education, eating and exercise has transformed thousands of people across Australia & New Zealand. Get inspired by the journeys of your latest clients.
Are you our next success story?
Give your goals the greenlight and join us. Book your free consult now.