Before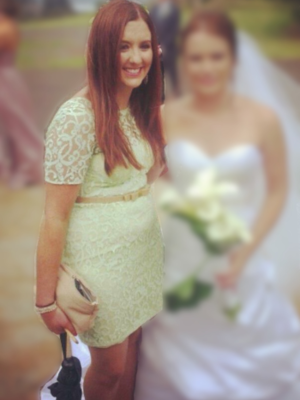 After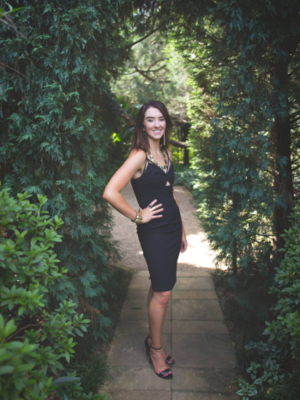 As a child and teenager, I was always very athletic, fit, tall and trim. My mum used to spend hours during the week taking me to squad training, netball, tennis and little athletics. As I moved into my early 20's I started working full time and my weekends were often spent hanging out with friends or going away on short trips and exercise became less of a priority. By the time I was 25, I was the heaviest I had ever been in my life. On my wedding day at age 26, I weighed 85kgs. I suffer from anxiety and at this time I was in an extremely stressful job working long hours in the city. When I was stressed I used food as a form of comfort.
By my late 20's, I was suffering numerous panic attacks, bouts of depression and suicidal thoughts. At that point, I decided that enough was enough. I quit my job and found a new one, I started to exercise regularly and watched what I ate and I managed to lose 15kgs. Then in February 2014 I found out I was pregnant with my first child. I knew that my weight loss and exercise had contributed to the reason why I finally had a successful pregnancy and that brought me a lot of joy knowing that my hard work had paid off. In October 2014, our daughter Madeline was born. She was the best thing that had ever happened to me, but all was not as it seemed. Three days after Maddy was born, I fell into what I remember as a deep dark hole. At first the midwives thought it was baby blues, but by day five It had become apparent that I was suffering from post-natal depression. For the next 6 months to a year after Maddy was born I suffered with PND. I was lucky that I had wonderful and supportive friends and family who helped me get through this very dark time in my life.
Moving forward to April 2016 when Maddy was 18 months old and I was working and finally feeling like myself again mentally, but I realised that I still didn't feel 100% despite being relatively happy in my work and home life. I was constantly tired and feeling miserable with my post baby body. I caught up with a friend one morning for a play date and as I was saying goodbye, I told her that I was going to walk down to Vision Engadine and find out what makes them so different to other 'gyms'. I was warmly welcomed and immediately felt comfortable. The first few months were challenging, but I was given an amazing Trainer who kept me motivated and accountable and who also became a wonderful friend. I was also surprised by how friendly and helpful the other Trainers and clients were. Each group training session was held by one or two Trainers who were constantly encouraging, correcting and motivating you for the duration of the class.
Training became a normal every day thing and so did eating well! The emphasis that Vision placed on the importance of good nutrition is what really has turned my life around. I managed to lose 12.7 kg post baby and I am now fitter, leaner and stronger than I have ever been in my life. I always thought that weights were for body builders but now I love my weight training and I actually have muscle tone! I also learnt that lifting weights regularly and eating enough protein contributes to higher lean muscle, a faster metabolism and lower body fat! Who knew weight training was so good for you?! My passion has become running and I successfully completed my first half marathon in May 2017 in under 2 hours, along with numerous other running events including the Sutherland to Surf and Sharks 10. I am also currently in training for my second half marathon in September 2017. I know that a lot of my success in my running events has been a result of my running plan with weight training. It has given me so much more power, speed and endurance.
I celebrated my 34th birthday in June and I can happily say that I feel 10 years younger than my actual age. My life is hectic. I work full time in the city, I am mum, wife and friend and I also train 5-6 times a week but I wouldn't change a thing. There is a saying…. "what doesn't challenge you, doesn't change you" and I truly believe that joining Vision Personal Training started the domino effect that led me to the wonderful life that I am living today. Thank you so much to the team at Vision Engadine. You brought me back to life!
Engadine Success Stories
Our holistic approach to emotions, education, eating and exercise has transformed thousands of people across Australia & New Zealand. Get inspired by the journeys of your latest clients.
Are you our next success story?
Give your goals the greenlight and join us. Book your free consult now.