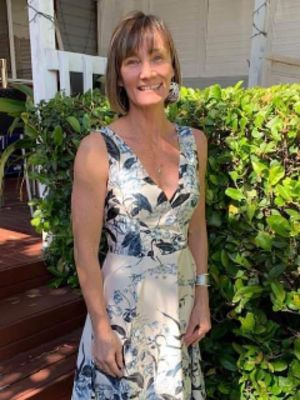 I have always been an active person for as long as I can remember. I've been a member of a gym, done classes as well as running, swimming and walking and played team sports. I joined Vision with the intention of losing unwanted weight that had crept on after a 6-week holiday and to regain fitness.
I did lose weight initially in the first year. I then changed my program to fitness. As I set various goals, it made me focus on what I had to do to achieve them, along with my trainer at Vision keeping me accountable to my training program.
I have learnt having goals is so important, even small ones. Once you achieve them it gives you such a boost in your abilities and your self-confidence, not to mention my fitness. Another benefit is learning more about healthier food choices and food portions and using macros to match my physical activity, which has really worked wonders.
I am not a fan of doing weights, never have been, but I have learnt to like doing weights. I now feel confident enough to go to the studio to do a weight session on my own, which previously I would never have done.
Keeping to my training plan, my fitness and strength has increased. Since joining Vision, I have competed in Triathlons (individually and in teams), aquathons and various fun runs. For the past 18 months I have done a running event every month, with the confidence that I can complete these events confidently.
Since starting at Vision, I have put on weight from increased lean muscle mass and it is due to the strength and fitness I have built. I often get complimented on how fit and healthy I look. Winning!!
Engadine Success Stories
Our holistic approach to emotions, education, eating and exercise has transformed thousands of people across Australia & New Zealand. Get inspired by the journeys of your latest clients.
Are you our next success story?
Give your goals the greenlight and join us. Book your free consult now.