Before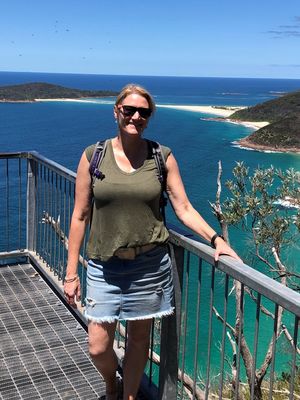 After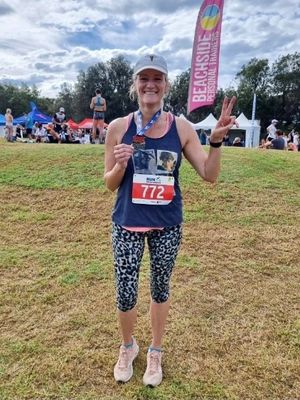 I felt average, not seeing any results for the time and energy I was putting into my workouts at the gym, for what I thought were the right exercises for me, which were just cardio/spin classes, with some pump classes here and there. My technique was never corrected at previous gyms due to the size of the classes (which were often more than 60-70 people in the CBD) and I've been using the same weights for years – which were well within my comfort zone. I was using the classes as I wasn't comfortable using the machines on the gym floor in the 'big gyms'. I'd been a member of large gym chains for so long it was just habit to do the same thing. I was trying to 'keep fit' before but I was just doing the same work outs.
With the help of my PT, I've learned it's all about your mindset and that I am more capable than I give myself credit for – and that I can actually do a push up on my toes - in fact, 113 push-ups (in total during a zoom session with my PT in 2021 during lock down). The lock down didn't stop anything last year and it was business as usual with all classes and PT sessions held on zoom which was fantastic. I thought it was amazing to be told to 'get lower' or 'shoulders down' by the instructor on my laptop screen when I was on the other side of the room at home. You don't get that from watching videos on YouTube!
In the last 14 months, I am certainly stronger, faster in my runs (I ran a PB last year, sub-50 for 10kms) and have a better understanding of the importance that food plays in seeing real results. Also, being held accountable by my PT twice a week, having someone push you further than you think you can go – and the Vision PT community spirit. And all the trainers are great. Do it, you will never look back. It's definitely worth the investment. My colleague recently joined after hearing about (and seeing) my results.
Wollongong Success Stories
Our holistic approach to emotions, education, eating and exercise has transformed thousands of people across Australia & New Zealand. Get inspired by the journeys of your latest clients.
Are you our next success story?
Give your goals the greenlight and join us. Book your free consult now.