Before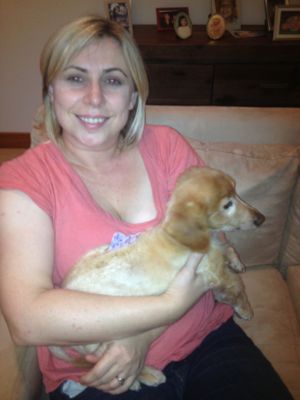 After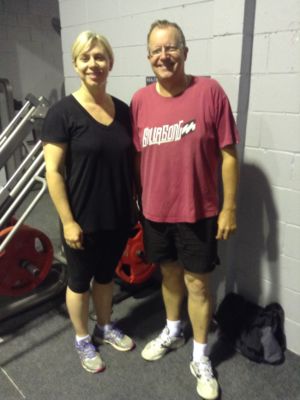 I started with Vision because what I was doing previously had not worked. I had put on an extra 20kgs and was feeling very tired, had no confidence and unhappy. I used to walk and be on a "diet" however, whenever I was on a diet in my mind, I would seem to fail. I needed a full lifestyle change - food and fitness - and decided to come and see Vision to see what could be done.
In desperation, I was going to start another diet scheme and I was discussing that option with friends who had previously been with Vision. They explained to us the process and what they had experienced at Vision, the results they had achieved and recommended we should have a consultation and see what we thought. They said it was not a quick fix but a change in lifestyle which is what I wanted.
My journey so far has gone well. I managed to bypass my first 9 week goal of losing 6kgs and am feeling stronger and happier than I have been in a long time. I had some aches and pains coming in to the program but they seem to have strengthened and disappeared since starting. Overall I am feeling great and determined to continue to reach my goal.
My life has changed dramatically. I no longer crave bad foods (emotionally eating) or feel tired all the time. I am craving healthy food, looking forward to my exercise and feel like a new person. I go out more and am more social as my confidence is returning making life more enjoyable.

I would recommend people go in for a consultation and see what options are available for them. The plans are built around the individual personally and with a money back guarantee if you don't reach your goal in 9 weeks following their plan - there is nothing to lose. It can happen for anyone who wants to commit and adopt a healthier way of life - which deep down we all do, its a matter of taking the first step. It is easy - I still live my life and have a few drinks, and dinners out here and there - again it is not a diet - it is a way of life. A friend of mine at work joined Vision and has lost 12kgs in 14 weeks...she could not shift any weight for years....she is a different person.
Bundall Success Stories
Our holistic approach to emotions, education, eating and exercise has transformed thousands of people across Australia & New Zealand. Get inspired by the journeys of your latest clients.
Are you our next success story?
Give your goals the greenlight and join us. Book your free consult now.