Before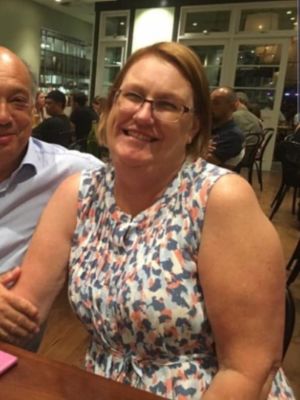 After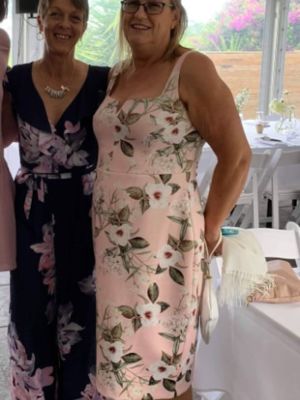 My family have always been the centre of my world and after supporting them with their health and fitness endeavours I decided it was time to focus on me.
I wanted to feel "better" everyday within myself but I needed to work out what that meant. My health has not always been the best and this was what I needed to change first because without feeling "well" other changes could not occur. Asthma and migraines seemed like things that were going to stop me from doing anything active in my life and I got to the point where they were not going to be a barrier any longer.
My initial goal was to improve my nutrition hoping the changes I made would improve the frequency and severity of my migraines and over time my feeling of "wellness" has consistently increased. With these positive changes it led to me being more physically active and starting to join in with group sessions.
With feeling physically better within myself I took a big step and registered for my very first Sutherland 2 Surf. This made me nervous but continuing to make small, consistent changes to my food and exercise helped me prepare myself physically leading to feeling mentally ready for it.
Since training at Vision Engadine my asthma has improved so I can now attempt exercises that I previously have avoided. I have completed Sutherland2Surf three times and have improved my finishing time considerably each year. This year I not just walked Oatley Fun Run I jogged most of the course and then jogged the Bulli Burn Fun Run, jogging being an activity I never thought I would do.
Even though the physical activity has improved and increased beyond my expectations, the other positive change that has occurred is the fat loss. I am now the weight I was pre-first baby.
By taking that step, putting some focus on myself and setting achievable goals I am not only enjoying my new found lifestyle but now have the physical ability and mobility to enjoy physical activities with my family.
Engadine Success Stories
Our holistic approach to emotions, education, eating and exercise has transformed thousands of people across Australia & New Zealand. Get inspired by the journeys of your latest clients.
Are you our next success story?
Give your goals the greenlight and join us. Book your free consult now.