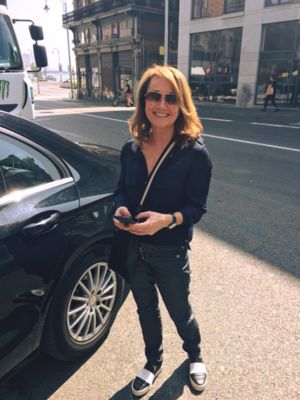 Joey is a product of consistency, having had a Personal Trainer for the last 30 years her physique speaks for itself but her energy levels blow our minds.
A Business Owner and mum of 2 young girls she just doesn't stop, training at 5.15am twice a week, getting out in the fresh air for walks with her girls, yoga once a week and adhering to a balanced diet including 6-10 alcoholic drinks per week.
Her strength is incredible up to 60kg back squats, 12-15 body weight chin ups and dips to name a few, her Trainer often has to get her doing 5-8 exercises in a row with active rest to get her breathing heavy.
This is all well and good but please remember that one day Joey couldn't squat, she couldn't do a chin up or a dip, she just kept at it, showed up, had a go, was consistent.
Now she has the energy of a 25-year-old at 50 years old.
Incredible results Jo, it's a pleasure to have you in our Studio.
Rose Bay Success Stories
Our holistic approach to emotions, education, eating and exercise has transformed thousands of people across Australia & New Zealand. Get inspired by the journeys of your latest clients.
Are you our next success story?
Give your goals the greenlight and join us. Book your free consult now.