Before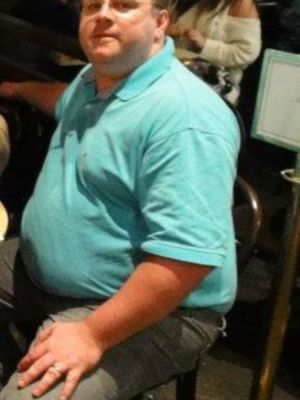 After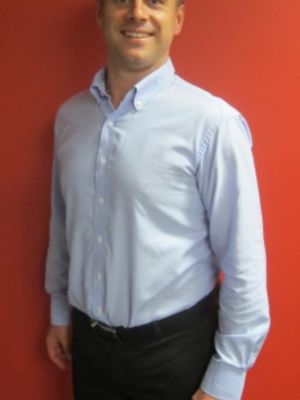 Total weight loss with Vision
40 kg in 18 months.
How did you feel before joining Vision?
I knew I was overweight and there were activities I avoided with my mates. I had been an enthusiastic cricket player, but found that I was avoiding playing because I simply could not keep up.
I was ashamed of how I looked, but had developed a litany of excuses - my job expected me to socialise with fine dining and drinking, I travel a lot and this requires me to eat out, I was a fat and jolly fellow.
What was the trigger for you to join?
I spoke to my brother-in-law who had experienced significant weight loss with Vision and changed his life. He had been a similar size to me, and I realised that I could achieve the same outcome if I tried.
I had made some weight loss by myself for a few months, but I realised that without the structure of a planned exercise and eating regime, I was finding it difficult to sustain the effort.
I was very apprehensive walking into a gym, expecting to meet people that spent most of their time looking in the mirror admiring themselves, and trainers that acted like a sergeant - major. Instead, I met people just like me: overweight, time poor and self conscious. The trainers were all enthusiastic and focused on helping me take the next step - and the one after that.
The adage that "a journey of a thousand miles starts with a single step" is very much the philosophy that was embraced. The 9 week plans, the Weight Loss Challenges and the group classes all help to break down what appears to be an insurmountable challenge into smaller, achievable goals.
I am regarded as a "foodie", and had thought that enjoying food and a healthy lifestyle were incompatible. Instead I learnt that I did not understand how to eat, and was surprised that the amount that I ate increased when I started - and that the food was often tastier!
What results have you had?
When I started, I couldn't run more than 500 metres without taking a rest.
What a change: I went trekking recently through the Everest region in Nepal for 3 weeks, and I have challenged myself to do a half marathon next month.
Not only am I fitter, but I definitely changed body shape: I have had had to change my wardrobe three times in 18 months as I lost weight.
How do you feel now since your results?
I am proud of the results, and look back and wonder why I waited so long. There has been no mystery to how to do it - just learning key eating facts and learning to enjoy the gym.
I am a lot fitter now and have found exercise is no longer something to dread - it is an outlet and something I look forward to.
I have also made a number of friends at Vision. Many at the group classes have been through the same experience as me and we do group classes together and have a laugh while doing so.
What would you say to anyone that needs to lose weight?
Losing weight can be fun!
Take the first step and have a chat to a trainer. I suspect that most of the anxiety related to weight loss is generated by misconceptions, and you will recognise that losing weight and becoming fitter simply takes focus and a little bit of dedication.
It is not as hard as you think, and everyone started where you did. With guidance, you will be able to achieve your goal, and even after the first month you will feel the benefit.
I would suggest that a trainer is a good idea: if you were able to do it by yourself, then you would have already done it! A good trainer can teach you about eating, exercise and help you better understand yourself and keep you motivated. A great trainer can do all this and help you have fun whilst doing so.
Clarence Street Success Stories
Our holistic approach to emotions, education, eating and exercise has transformed thousands of people across Australia & New Zealand. Get inspired by the journeys of your latest clients.
Are you our next success story?
Give your goals the greenlight and join us. Book your free consult now.