Before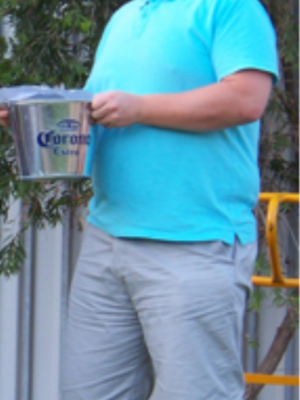 After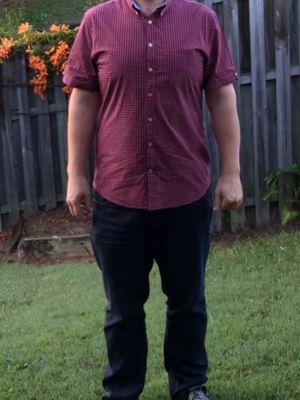 Ever since a back injury six years ago, I'd been putting on weight. I tolided out at 127kg in June of last year. Although I'd never been really thin, I'd never been that big. It was time for a change. I'd spent the previous six months increasing exercise, and "trying" to eat healthily, but was constantly self sabotaging. It wasn't that I lacked drive, however I lacked focus.
When I heard about Vision Personal Training through a workmate, I thought I'd give it a try. After three months, I'd already lost 7kg. I was hooked from then on.
I've learned so much about myself, how my body operates and how to make changed with Vision. There is a level of commitment that you have to be willing to shoulder, but the great thing is the trainers keep you accounable. And unlike other gym programmes I've tried in the past, this programme gives you everything, not just exercise, but food and inspiration as well.
I've become more confident socially, more optimistic and more upbeat and peppy in general. It's given me the confidence to move forward in other areas of my life and health. And it's demonstrate to me how easy it is to do as long as you follow the Vision system of determine and then following your goals.
I'd recommned Vision to anyone who is serious in making a positive impact in their life regardless of their weight or health status.
Bundall Success Stories
Our holistic approach to emotions, education, eating and exercise has transformed thousands of people across Australia & New Zealand. Get inspired by the journeys of your latest clients.
Are you our next success story?
Give your goals the greenlight and join us. Book your free consult now.