Before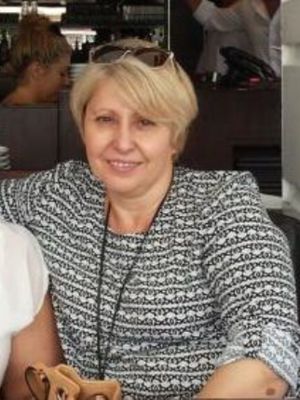 After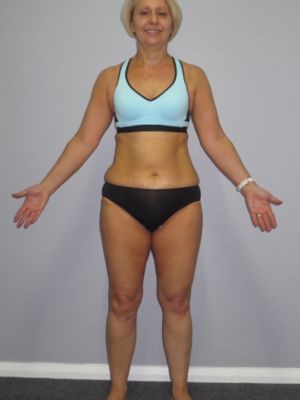 Before joining Vision I was an unhappy overweight middle aged woman going through menopause. Without even trying the weight/fat just seemed to deposit around the most undesirable areas. I also went up 2 dresses sizes which is depressing in itself. I tried various weight loss regimes and gym memberships with no success. The weight just refused to budge!!!

I had thought that work commitments and travelling long distances would inhibit any type of Personal Training commitment, where in actual fact it was the opposite. Once I had made the commitment with Vision I made sure that I met the identified timeframes and kept to my food diary with a vengeance.

What has surprised me the most is that you can do anything as long as you are willing to change. I have managed to attend every scheduled PT session even with my busy workload. I also have discovered that even though I "thought" I was eating well, I was not eating enough; I have found that I am never hungry and keeping my food diary is a breeze. The biggest benefitd have been the personal one on one experience, being part of a family atmosphere, location, fantastic team.

I would say without a doubt that if someone was thinking of joining they should not think anymore and just join. Vision provides that one on one personal experience tailored to the individual. The connection to your personal trainer is unbelievable and they are available at any time to discuss any concerns or "confessions" that you may have. You don't get that with gym memberships.
In closing I started as a very unhappy "middle aged woman" - 5 months down the track I feel fantastic and am now a very happy 40 year old (they say 40 is the new 50!!!).
Thanks a million!!!!
Wollongong Success Stories
Our holistic approach to emotions, education, eating and exercise has transformed thousands of people across Australia & New Zealand. Get inspired by the journeys of your latest clients.
Are you our next success story?
Give your goals the greenlight and join us. Book your free consult now.