Before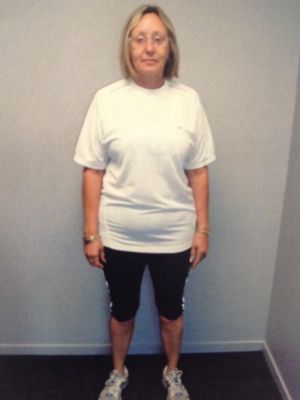 After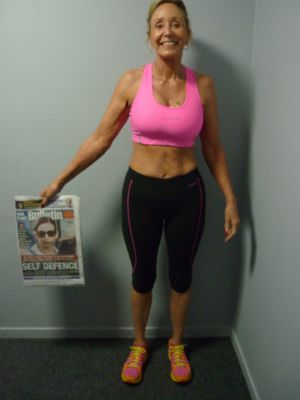 This was Erica.
Erica has been training at Vision Bundall for over 5 years. She was one of the first clients at Vision Personal Training on the Gold Coast. Erica owns and works at the Aqua Shop at Bundall she is a very busy woman married to Brian and collectively they have 7 children and 6 grandchildren!
Dare you to guess her age… She looks younger than her 64 years and definitely younger than she did before Vision. This was Erica when she first walked in to her first session and this is Erica now… Erica has kicked many goals over the last 5 years with her trainer Michelle Edwards and they have ranged from running 10kms, losing weight (overall 15kg). Erica won Client of the month for a 30 challenge of elimination of inflammatory foods.
A massive goal since the introduction of the new Vision Virtual Training app of 2016 is to use the iPhone app daily to monitor exactly what goes in to her body to get her back on track after a few bouts of illness and a broken arm still trained.
Her goal overall goalsis to stay fit and healthy. She says "Losing weight is your first goal, getting fit and healthy is what it is all about, I feel amazing the world is my oyster I can do anything and do it well " Life is a journey and Erica has made Vision a part of that as in her words she loves Vision for a number of reasons. She loves to box and hit hard, she hates weights but does them regardless as she knows the benefits for her body, as she gets more mature in years! Anyone can achieve these results all you have to do is take the first step. If you think your life is out of balance you need to lose a couple of kilos and want to feel really good about yourself.

Are you ready for your best years yet?
Bundall Success Stories
Our holistic approach to emotions, education, eating and exercise has transformed thousands of people across Australia & New Zealand. Get inspired by the journeys of your latest clients.
Are you our next success story?
Give your goals the greenlight and join us. Book your free consult now.