Before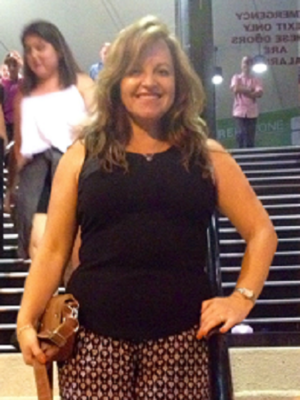 After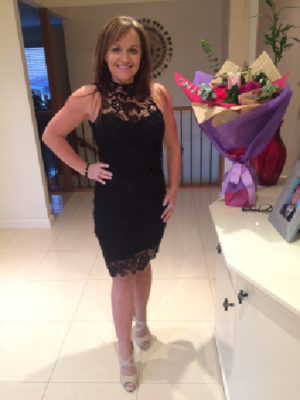 Before joining Vision Personal Training, I was disappointed in myself that I was not making the time for my health and fitness. As someone who previously enjoyed playing sports and training it was now something that was on my "To Do List." This always made me feel guilty and it was also confronting to know that I could no longer fit into my clothes and I was becoming a bit self- conscious about what I wore. I had "held my own" for a long time but during my mid 40s I let my family and work commitments take priority over my health and as a result I had "let myself go". It was a rude shock to weigh in one day and discover I now weighed the same as I did at the end of both my pregnancies!!!!
What surprised me most was that eating too much fruit each day was not good for me!!! Through Vision Personal Training I have learnt a great deal of nutritional information that I have incorporated into my daily life. I also never understood the importance that weight training plays in losing weight. The biggest benefit is that I now feel GREAT - I'm fitter and healthier at 49 than I was in my twenties! I now have the tools to enable me to maintain my weight and understand the importance of being consistent with my training. I also love weight training!!! I love the challenge of doing more repetitions or increasing the weights. To achieve my personal goals gives me a huge sense of achievement. Vision Personal Training is different to other gyms and weight loss programs in that the Trainers give you the knowledge and support you need to become fit and healthy. They also motivate and challenge you - I have never felt so fit and strong.
Joining Vision PT is the best choice for anyone - whether they need to lose 5 or 50kgs!
Wollongong Success Stories
Our holistic approach to emotions, education, eating and exercise has transformed thousands of people across Australia & New Zealand. Get inspired by the journeys of your latest clients.
Are you our next success story?
Give your goals the greenlight and join us. Book your free consult now.