Before
After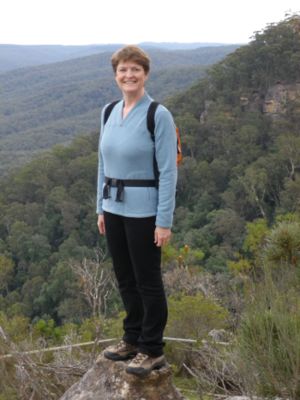 Before I joined Vision Personal Training, North Sydney I was overweight and unhealthy and I constantly felt tired and unfit. It meant I could not join in on activities with my family as much as I wanted to. In addition, I felt that this was also impacting my work as I was not as mentally alert as I needed to be to handle the day to day pressures of my job. Making the decision to do something about it was the hardest part.
I don't think it is an overstatement to say that Chris and the Vision Personal Training team have changed my life. I feel and look much healthier and have so much more energy now that I can once again enjoy the activities that I have not been able to attempt for many years, such as riding a bike and playing a game of tennis with the family. The confidence that comes with being fitter also has had a positive influence on work as I now feel I can deal with the pressures of work much easier. I also find I sleep fewer hours each night but wake up feeling well rested, rather than tired as I used to do. My improved health and fitness has flowed through to all parts of my life!
I plan to continue to increase my fitness and maintain my weight or perhaps lose a few more kilos. The goals from the diary have been a great help in understanding the correct eating choices so that they have now become a natural way of eating for the future. I'm now considering goals for next year that I never thought would be possible, such as entering the Mother's Day Classic for the first time and who knows, maybe one day even the City to Surf.
North Sydney Success Stories
Our holistic approach to emotions, education, eating and exercise has transformed thousands of people across Australia & New Zealand. Get inspired by the journeys of your latest clients.
Are you our next success story?
Give your goals the greenlight and join us. Book your free consult now.