Before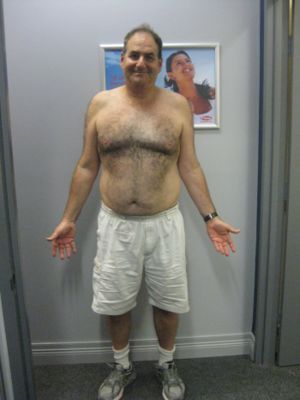 After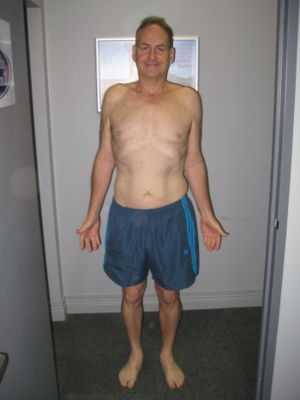 My Vision Personal Training Rose Bay journey began in May 2014 when my wife - who joined in March and was having great success - dragged me along to a seminar. I had absolutely no intention of joining - rather I was interested in finding out what was helping her and thought a few tips wouldn't go astray. I was very impressed by the delivery of the subject and thought to myself that they really seemed to have a winning formula.
So I joined. Day 1 and I am introduced to my Trainer. The first thing that struck me was that he was young. I thought to myself "how is this 'pretty boy' going to help me?". I thought I was reasonably fit and that for the most part I ate OK.
How wrong I was!!! The "pretty boy" knew his stuff! Very well! We hit it off from day 1 and he inspired me with his enthusiasm and genuine desire to watch me succeed. Gradually I began to embrace the Vision way of life more and more.
What really drove my success was the 9 week challenge, which began in August. I am very competitive by nature and he knew exactly how to use this to my advantage. He never allowed me to forget my goal and pushed, cajoled and coerced me in to following that 9 weeks to a tee.
Now 17kgs lighter than I was in May and feeling great, I have no regrets at all about walking up that staircase the first time. I honestly feel like years of my life have been gifted back to me. I work on my feet all day and used to collapse in a heap at the end of the day. Now I head to Vision to train after work!
Thank you Vision Rose Bay. I know that I will follow your way the rest of my life and continue to make gains by losing!
Rose Bay Success Stories
Our holistic approach to emotions, education, eating and exercise has transformed thousands of people across Australia & New Zealand. Get inspired by the journeys of your latest clients.
Are you our next success story?
Give your goals the greenlight and join us. Book your free consult now.