Before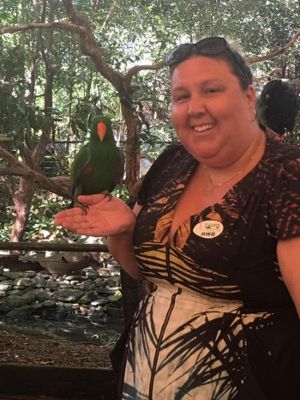 After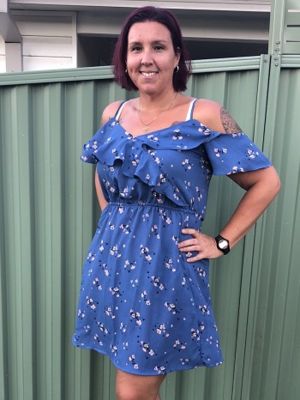 Thinking back over my life I can never remember a time when I wasn't the fat friend or the funny friend. I have broken my fair share of plastic chairs or been too scared to even sit down at parties for fear of complete public embarrassment of such a structure failure under my larger self.
I spent years trying gyms, fad diets, starvation diets, failed exercise regimes and broken promises to myself to "change". Jump to October 2016 and something unbeknownst to me made the decide that enough was enough. I didn't want to be self-conscious and self-doubting and self-hating anymore. I have 2 gorgeous daughters who deserved a better mother and role model.
I was sick of sitting on the sidelines of life and merely existing, I needed to be living and enjoying and get involved. Starting at 148kg was a total shock to my being, I didn't realise I was THAT BIG. My weight loss journey started Jan 31 2017 where I went in for a sleeve gastrectomy and had 80% of my stomach removed. The next 2 months were a blur of liquid and puree diet torture.
I joined Vision Engadine at the end of March and this is when I truly felt like my life was changing for the better. Having Josh as my trainer, he has helped me grow and become a fitter, stronger, smaller individual and I have finally found the true me - confident, happy, strong woman who has been hiding behind the fat for too many years. Having constant guidance and support with tracking food and making the right choices and being accountable for my actions. The group sessions were the most daunting thing I have ever walked in to - all these fit individuals and then me! But once I started I haven't been able to stop.
I have so far lost 55kg, 33kg of those with Josh as my guide and mentor and have 12kg to go. I know I will get there easily with Josh and the Vision Engadine family to support me. I am now much more confident and outgoing and enjoy being out in public now!
Engadine Success Stories
Our holistic approach to emotions, education, eating and exercise has transformed thousands of people across Australia & New Zealand. Get inspired by the journeys of your latest clients.
Are you our next success story?
Give your goals the greenlight and join us. Book your free consult now.