Before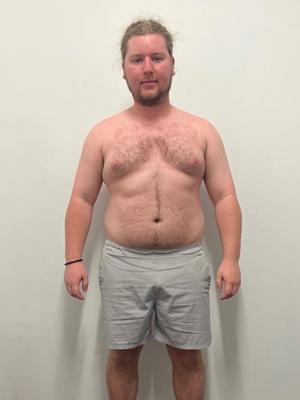 After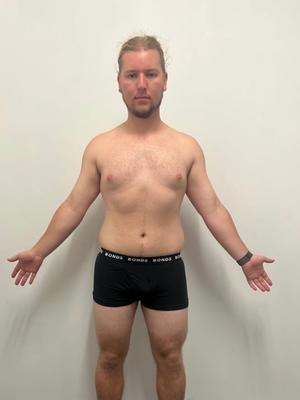 I felt dissatisfied with my physical appearance and had lower-self esteem before joining, coming from a sporting background when I was younger it was disappointing to see I had "let myself go" over the years. I began to feel more self-conscious in social situations where photos were taken or involving physical activity because I could not do what I once could. It was discouraging and frustrating. Also just a general feeling of being sluggish and lacking energy. I was keen for a change and had an idea of where I wanted to be but was overwhelmed and had no idea where to start.
For me it was pure lack of motivation to get started. I knew coming to Vision they would have the support and resources I needed. Another factor was I wasn't sure if it would fit into my week (couldn't be more wrong). I was really surprised/enjoy how far Vision goes to make it work for you - group training, different community events, online classes, 1-on-1 with a PT, nutritional guidance, all-round flexibility and good culture with the help of some cheeky PT banter.
A few big benefits for me have been:
Being held accountable for my own fitness/health. It's good because I can see a big difference physically and mentally.
Enjoying playing sports and being active more, now that I can last longer and play better.
Weight loss and increased confidence. I feel a lot less self-conscious and appreciate the compliments coming from people who say I look and seem much better/healthier/happier.
Since joining Vision PT I get the motivation I need to stay healthy and exercise.
Honestly, with what Vision offers it's the best value for money. I really appreciate how individualized and personal the experience feels. Aside from that my PT makes my day - a great bloke who shares some of the same interests outside of the gym which keeps things fresh, friendly and banter-ish.
Wollongong Success Stories
Our holistic approach to emotions, education, eating and exercise has transformed thousands of people across Australia & New Zealand. Get inspired by the journeys of your latest clients.
Are you our next success story?
Give your goals the greenlight and join us. Book your free consult now.