Before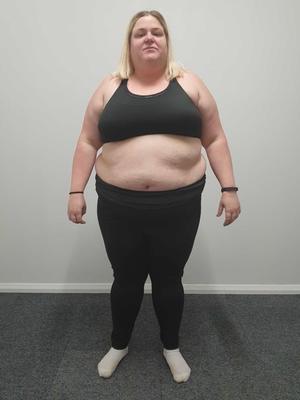 After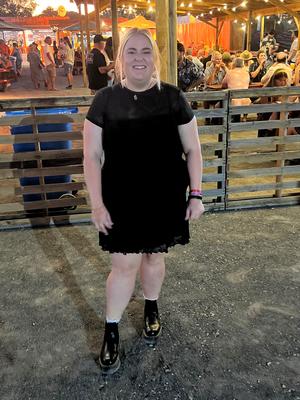 Before starting PT at Vision, I was very depressed and in constant pain from the weight I was carrying around every day. I had no confidence and struggled to feel like the person I knew I was on the inside. I had tried over and over for years on end but really struggled to help keep myself accountable and I struggled with what direction to take. I battled with binge eating disorder and chronic pain for a really long time which was often defeating and debilitating for me.
My PT helped me come to accept that my personal journey meant playing the long game. That for me, it was about taking the time to change long term conditioned habits slowly and not focus on the physical changes initially. Over the last few years at Vision, I have learnt to love and value my body and health in a way I have never before, which in effect has led to me caring for it in a new way. I have never ever stayed part of a community or program for this long, let alone one where my health was the focus.
The approach to my training has always been extremely personalised and catered to me and wherever I was on my journey. My PT Matt has worked with me every step of the way and supported me fully to approach my health in the way that worked best for me and at a pace that I needed, even if at times that meant shaking up the traditional programming. If I have to sum up the benefits, I'd simply say that having someone work with me in this way (and believe in my ability to improve my health for this many years), has led to me changing my entire outlook on life and myself. Just try it and see how welcoming the entire Vision community is. It's not a normal 'gym' atmosphere at all. It is so accommodating and supportive and catered to you it's not funny. I've never felt intimidated once since being there.
Wollongong Success Stories
Our holistic approach to emotions, education, eating and exercise has transformed thousands of people across Australia & New Zealand. Get inspired by the journeys of your latest clients.
Are you our next success story?
Give your goals the greenlight and join us. Book your free consult now.