Before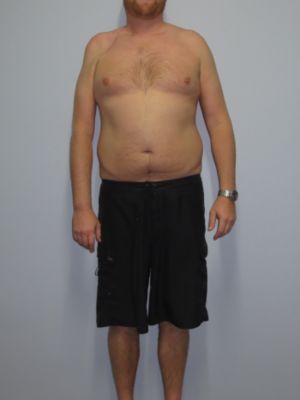 After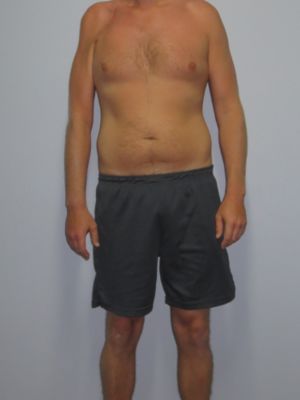 Now looking back on who I was before Vision Personal Training, I realised with regret over the past ten years I was waking each morning and going through the same mundane process. Get up, go to work. Get up, go to work. I wasn't living life, I was just existing. My family is everything to me and I was nothing but a robot while not really giving back any real value at all except financial.
Being what I thought was an active person who loves being outdoors, I truly thought I was OK. It wasn't untill my wife sat me down and said she was worried about my health. The stress and pressure of my job had finally got to me. It wasn't untill then I took my first look at myself in the mirror in 10 years and thought I'm not OK, I need to do something!
The biggest surprise for me at an early stage was how critical diet is to weight loss and general wellbeing. I had been use to hard training before but to no real change to body shape. The simple but most vital part of the weight loss is eating right!
The most critical and undeniably helpful part of my weight loss journey with Vision Personal Training was all the tools available. If you make the conscious decision to utilise all of these tools "You Will Loose Weight!"
I have nothing but admiration and great respect for all the Vision staff with the constant daily guidance and positive reinforcement they have given me. If I had known this was how easy they would make it to loose weight and feel as good as I do now, I would have jumped in a long time ago. Add a bit or a lot of hard work and a great trainer and you will achieve your goals.
Wollongong Success Stories
Our holistic approach to emotions, education, eating and exercise has transformed thousands of people across Australia & New Zealand. Get inspired by the journeys of your latest clients.
Are you our next success story?
Give your goals the greenlight and join us. Book your free consult now.