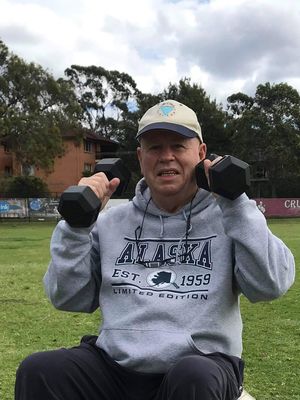 Since commencing training with Antonio as part of "Vision", I have felt that steady progress has been made in improving my core strength as I have set out to do. When I started, I found I could barely stand without losing my balance. I have Type 2 Diabetes and high blood pressure, as well as, high cholesterol due to lack of exercise. I could barely walk around Preston Park without losing control and balance. My weight was around 102 kgs, I had poor muscle tone and stability. I have shown to my trainer my latest blood test results and I was surprised at the praise from my doctor, as my HbA1c (blood sugar level) was the lowest in years. Other blood test results show improvement. As a result of all efforts, I now weigh 98 kg, can walk 4 laps at Cooper Street park and generally feel better from a muscular point of view.
Engadine Success Stories
Our holistic approach to emotions, education, eating and exercise has transformed thousands of people across Australia & New Zealand. Get inspired by the journeys of your latest clients.
Are you our next success story?
Give your goals the greenlight and join us. Book your free consult now.