Before
After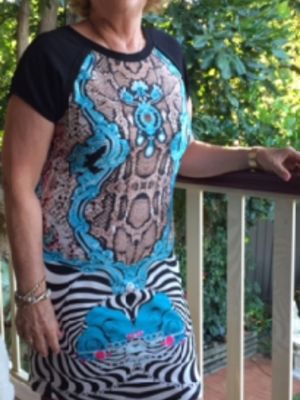 Turning 60 in 2014 I had accepted I would be the lady that struggles with my weight & be unfit for the rest of my life!
I had always been the "yoyo" dieter, trying every diet always putting the weight back on plus more. Tried many exercise programs ending up with injury & giving up finding any excuse not to get back into another program.
My husband started planning his retirement and I wanted to be healthy and active with him to enjoy this stage of our lives. I realised this was my last chance to make a life style change,
With the encouragement from my close friends and the support from my husband the journey began. No more excuses! My goal to get fit and healthy, learn how to maintain the results and to be able to enjoy our retirement.
My Vision PT started with small goals; I wanted to be able to get up from the floor without rolling over on my knees, needing something to hang onto to get up. Wow I have achieved so much more since then that I could never have imagined!
With the patience of my trainer, and education from Vision on nutrition and exercise, in 6 months I am now fitter than I have ever been. The bonus has been weight loss of 15.5kgs, I now jump out of bed eager to exercise, eat healthy and I am now looking forward to retirement knowing what I have learned is sustainable by choosing to make this a life style change.
This has been an easy change due to the support of Vision Engadine, with the family atmosphere always making you feel comfortable, workouts are fun and all the trainers are eager to help you feel at ease and encouraging you along your journey. A massive thank you to my PT & Vision Engadine for changing my life!
Engadine Success Stories
Our holistic approach to emotions, education, eating and exercise has transformed thousands of people across Australia & New Zealand. Get inspired by the journeys of your latest clients.
Are you our next success story?
Give your goals the greenlight and join us. Book your free consult now.