Before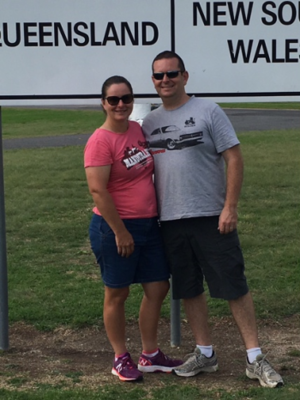 After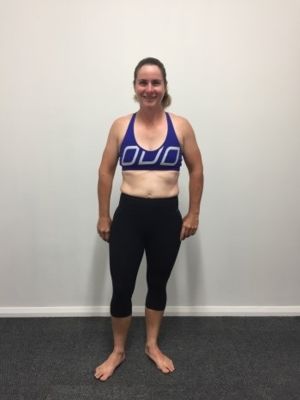 I guess I felt many different emotions & moods. I know I would often be snappy towards my kids & hubby which I didn't like about myself. This obviously was noticed by my kids, as after I started this healthy and fit journey again they were so happy because I was so much happier too. This brought tears to my eyes and still does thinking about it. I also felt weak and defeated to the point where I was considering giving up my own business as a gardener because of the pain I was regularly in, I also had no motivation and lacked confidence. I had little energy and I put the busyness of life ahead of making a bit of time for myself. I had joined a gym but had only gone once in two years or so. I kind of wanted to go as I knew I needed to, as my weight was only going up. I knew I needed accountability but I felt the gym I had joined didn't offer this.
My very first impression from the first time I walked in to the Vision Studio was how amazingly welcoming everyone was. It was awesome!!! I had felt a bit nervous about getting back into exercise, these feelings immediately were gone with reassurance that things can be achieved. I also discovered how every Trainer is so dedicated to their client and has a passion for a healthy lifestyle. I have to make a special mention to my awesome Trainer Tom Shepherd, who from day 1 has made me feel comfortable, welcome and part of the bigger Vision Personal Training family.
My kids said to me "mum you are so much happier when you are going to the gym", "when do you go again"? well how does a mother respond to that, that comment from my two gorgeous girls gave me so much encouragement and motivation. The accountability is AWESOME that you get from your Trainer and other clients who are just like you. The shopping tour Vision do, I have never seen or had at any other gym. Very educational and worth doing.
Wollongong Success Stories
Our holistic approach to emotions, education, eating and exercise has transformed thousands of people across Australia & New Zealand. Get inspired by the journeys of your latest clients.
Are you our next success story?
Give your goals the greenlight and join us. Book your free consult now.