Before
After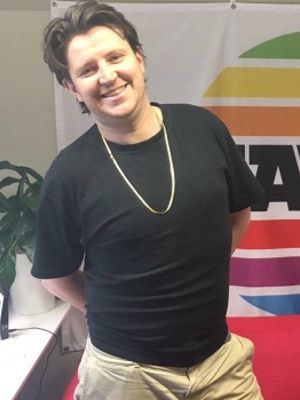 The reason i joined Vision in 2016 was because I had trained with vision before about 5 years ago, and of all the exercise, Personal Trainers and dieting I've done it was easily the most effective solution to weight loss and ongoing healthy living I've experienced.
When i joined i was the heaviest I've ever been in my life, I lacked energy and felt lousy generally. My eating habits were embarrassing in retrospect.
I wanted to start to lose weight, gain lean muscle mass, increase flexibility and eat better.
I have lost 10KG, and at the same time gained more lean muscles mass than I have ever before.
I feel comfortable in my own skin, consistently happier, with increased focus and agility day to day.
This has made me more effective at work, a better husband, and father and a more positive and in control person.
Being a young father and small business owner I have a fairly stressful and exceedingly busy life without much down time. It was initially tough slotting training so much and meal planning into my already non-stop life.
It was also hard to cut out so many of the delicious foods that i enjoyed eating regularly.
In time I worked out a good routine for my solo training and good times with my trainer, the training gave me increased energy and helped me focus making any time invested give huge return. My trainer's encouragement, enthusiasm and positivity were exceedingly helpful, and kept me on track, head strong, and accountable.
I would (and have) recommend vision to my friends and family.
It has worked for me more than once now. With a bit of commitment it's simple and you are guided to better health and whatever goal you are personally looking for.
I'm already feeling like the results have been huge for me but I'm most excited about the months ahead and seeing how far I can go. I don't doubt for a second that all my existing goals will be will be just the start of the journey.
Darlinghurst Success Stories
Our holistic approach to emotions, education, eating and exercise has transformed thousands of people across Australia & New Zealand. Get inspired by the journeys of your latest clients.
Are you our next success story?
Give your goals the greenlight and join us. Book your free consult now.