Before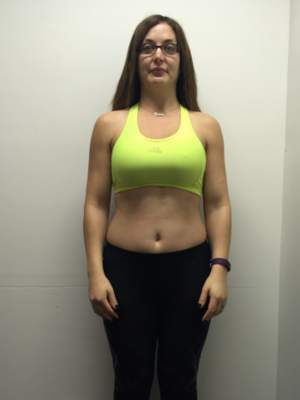 After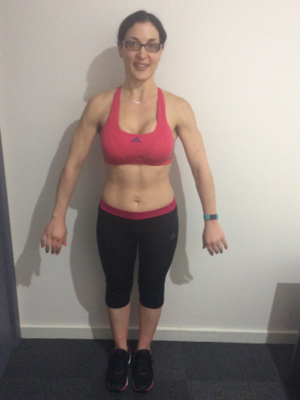 Before joining Vision, I was really lethargic and tired all the time and the kilos just slowly started adding on. Working in an office environment meant I wasn't keeping active as much as I could, and when I saw the scales start to creep over 80kg, I decided it was time to make a change. I wanted to become healthy, strong and active.
Since May 2016 - Sept 2016, I have lost 10.8kg and hoping to lose more. I have also lost about 17cm all over in measurements and dropped 2 dress sizes.
I am also doing 10km runs and look forward to participating in more active group activities (Eureka Climb, Melbourne Marathon, Tough Mudder).
In the next year, I will be training for body competitions - this has long been on my bucket list!
There have been many highlights in my Vision journey. Reaching the 10kg weight loss milestone was the biggest for me. Another was running 10km in under 54 minutes which I felt was a huge achievement for myself considering that when I first started, running 100 metres was hard!
If you are thinking about joining Vision Personal Training, stop thinking about it and just do it! It will be the best decision you have ever made, I have achieved results and when I look at the people that attend Vision, they are also getting results. It's a money back guarantee so literally you have nothing to lose - except for their weight. Plus, you get to surround yourself with happy and positive people. Words cannot express how happy I have become since joining Vision Personal Training. You don't just join Vision for the physical benefits, you also join for the mental and emotional benefits that you get at the same time!
Ivanhoe Success Stories
Our holistic approach to emotions, education, eating and exercise has transformed thousands of people across Australia & New Zealand. Get inspired by the journeys of your latest clients.
Are you our next success story?
Give your goals the greenlight and join us. Book your free consult now.