Before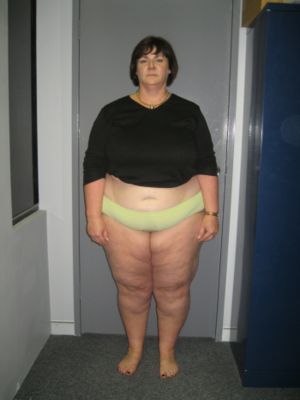 After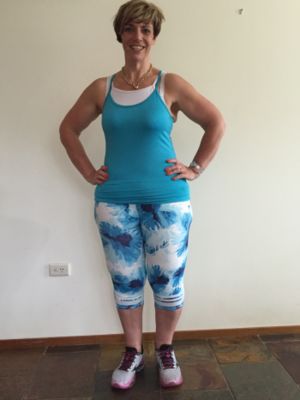 Before Vision Personal Training, I felt I had tried everything to lose weight and when I say everything I mean, everything!
Then after my daily struggle of worrying and stressing about my weight gain I arrived home to a Vision flyer on my doormat.
The first step of picking up the phone and talking to someone at my local Vision studio was very hard, but with my daughter holding my hand, I made it to a consultation the next day.
My first session dawned, but how could I go into a gym, I didn't belong there! Again my daughter literally held my hand and in we went.
I instantly felt part of the Vision family and have been incredibly lucky and fortunate, to have had the same amazing trainer for my entire journey. I have met so many new, like-minded people who are now fantastic and supportive friends.
I love all the group sessions; not only do I manage to increase my cardio but I do it surrounded by friends.
Vision is now my "happy place", I get to my happy place at 5.30am every morning, my time, hard work and no excuses. Initially I was daunted by the amount of weight I had to lose, my trainer suggested breaking it into achievable 10kg goals and as I hit each goal I got to cross it off my chart, which is part of my focus and motivation wall.
This wall includes my client of the month awards, notes of encouragement from friends and my running event medals.
This year has been a revelation. I discovered I could actually run! When not so long ago I would never have even dreamed of running.
Every month this year I have completed a running event somewhere around the country with my trainer and we always manage to encourage others to join us.
I know I've succeeded when family and friends now ask my advice on how to train and lose weight. In fact, the ultimate testimony is that my 19 year old son also trained at our Vision Studio and was so inspired that he became a Vision Personal Trainer!
Coming to Vision has been one of the best decisions I've ever made in my life!
Wahroonga Success Stories
Our holistic approach to emotions, education, eating and exercise has transformed thousands of people across Australia & New Zealand. Get inspired by the journeys of your latest clients.
Are you our next success story?
Give your goals the greenlight and join us. Book your free consult now.