Before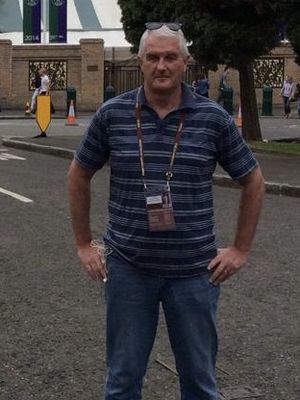 After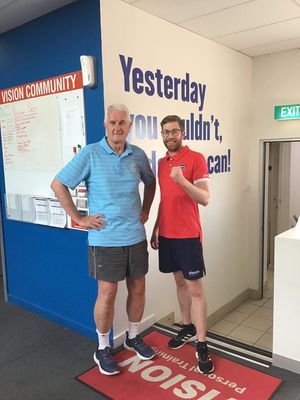 How were things before you joined Vision? Before I joined Vision, I thought that was able to control my exercise program and healthy eating habits, but as the waistline expanded and the clothes started shrinking, I knew that I need some specific guidance and goals to aim for.
Tell me about your latest journey? The highlight of my time at Vision has been the fact that even through the lockdown, Will and I didn't miss a session and I was able to meet my exceed my target weights each week. I have lost over 15kg and I believe I am now at a weight and fitness level that requires maintenance rather than further reduction and increase and am looking forward to moving into that next phase.
What results have you achieved lately? I can honestly say I have never eaten as much food as I have in the last 6 months, I have a glass of red wine every night as a reward for doing all the right things during the day and I am achieving exercise goals that I thought had passed me by 15 years ago!
What would you tell someone who is thinking about joining Vision? Vision helps you get back in control by providing the tools and the encouragement to succeed and once you taste that success, that's the thing that becomes addictive, and not the chocolate!
Ivanhoe Success Stories
Our holistic approach to emotions, education, eating and exercise has transformed thousands of people across Australia & New Zealand. Get inspired by the journeys of your latest clients.
Are you our next success story?
Give your goals the greenlight and join us. Book your free consult now.