Before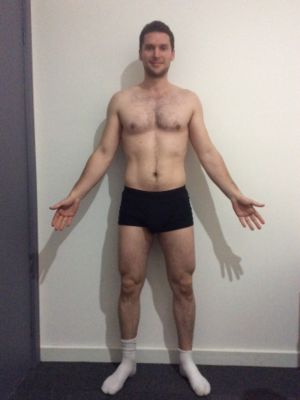 After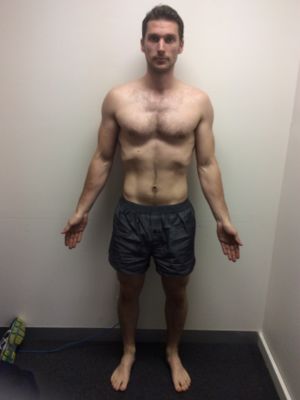 Before starting my 9 week program at Vision Personal Training Ivanhoe, I always thought I had a good knowledge of nutrition and considered myself to have a well balanced diet. As soon as I was introduced to VVT and understanding my macronutrient requirements, it amazed me at how much I needed to improve on my current eating habits. It was great to see exactly how many grams of Carbs, Proteins and Fats I had to consume every day and I was quite shocked as to how little protein and fat I had been getting for so many years. When recording my food on VVT it proved to me that I needed to improve on some areas of my nutrition. I also wasn't eating as regularly as I should (only 4 meals a day) and my carb intake was a lot higher than I thought it would be, especially towards the afternoon and late evenings, which is not ideal as I'm not utilizing that energy, thus filling my carb tank resulting in fat gain. By missing meals, I was not boosting my metabolism to its maximum fat burning potential. After completing my 9 week mentee program I feel I have the knowledge and tools to implement my healthier habits every day and being able to teach that to others will help them set out to achieve the same great results for the long term.
Ivanhoe Success Stories
Our holistic approach to emotions, education, eating and exercise has transformed thousands of people across Australia & New Zealand. Get inspired by the journeys of your latest clients.
Are you our next success story?
Give your goals the greenlight and join us. Book your free consult now.