Before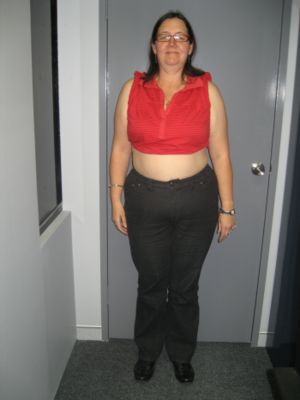 After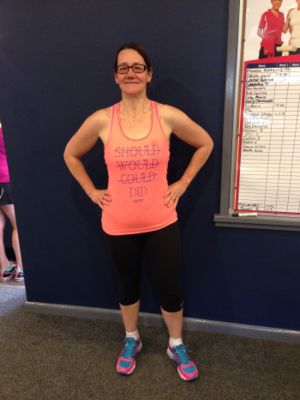 I was diagnosed with high blood pressure before joining Vision Personal Training Wahroonga and although the doctor never mentioned my weight of 115kgs, I knew it was a key factor and I needed to do something about it.
Some time ago, a friend met a couple of Vision Trainers in the Shopping Centre and signed us up for a Nutrition Seminar. I was reluctant to go at first as I was already a member of a gym and was playing tennis a couple of times a week. However, some 5 years later and 40kg lighter, I'm so glad I went. Everything I learnt at the Seminar made sense to me and I walked out believing that I could do this. Especially when they mentioned eating 5 times a day and not feeling hungry!
Having one on one sessions with a Trainer who knows my journey and personal goals helped me stay accountable. Winning the Weight Loss Challenge in the first three months of being a Client at Vision was a great motivation to keep going and gave me the belief that what I was doing was working. By sticking to my nutrition and training plans, I have reached my goals and I am now the fittest I have ever been and I have maintained my weight for over 2 years.
Before joining Vision I was always tired and lacked energy. Now I look forward to getting up and planning my day around my Sessions. I have made loads of friends through Vision by attending regular Group Training sessions and events including fun runs.
I have since completed a Nutrition Course and have started my own business supplying healthy treats to Cafes, Vision Clients and friends, all thanks to Vision.
People often ask what has changed since losing weight and it's the small things for me like being able to sit on a swing again and not having to pack an extra large towel when I go away.
There are many things that I love about being a Client of Vision, like walking into the Studio and having all the Trainers know you by name, to being complimented on your successes and how you're looking good and even noticing when you have new Active Wear to receiving inspirational text messages. It really is like being part of a big family.
The best thing about Vision is that it's not a diet or a quick fix, it is a change of lifestyle and having a Personal Trainer makes this possible. A few years ago after I had lost about 30kg someone said to me, what happens when you go back to normal, my response was, this is normal.
Wahroonga Success Stories
Our holistic approach to emotions, education, eating and exercise has transformed thousands of people across Australia & New Zealand. Get inspired by the journeys of your latest clients.
Are you our next success story?
Give your goals the greenlight and join us. Book your free consult now.