Before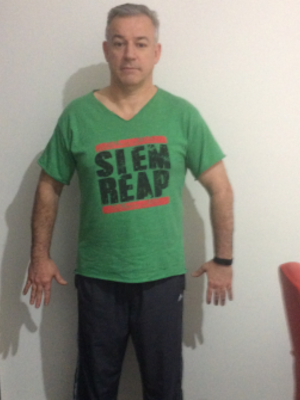 After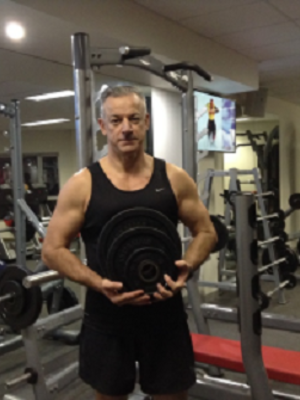 I started at Vision Personal Training in August 2016. I was 96.5kg when I first walked in. I decided to start doing something once and for all for two main reasons. The first reason was to improve my health, a check-up at the doctors showed that my blood sugar levels were boarder line diabetic, my liver function test and cholesterol were high and the second motivation was wanting to lose some weight prior to my eldest daughter's wedding.
Prior to starting at Vision, I used to wake up in the mornings feeling tired, lacking energy and also suffered from chronic knee pain. I took pain killers and anti-inflammatory for my knee daily.
After joining Vision my Trainer provided me with excellent guidance and support on exercise and nutrient. I also found all of the other Trainers at Vision provided positive feedback and support. The group classes are always great sessions to burn off extra calories or to build strength with the Trainers pushing you to do that little bit extra where possible.
Eight months on and I have managed to lose 16kg in weight and drop down several shirt and pant sizes. I now wake up in the mornings feeling refreshed and full of energy, my blood sugar level, cholesterol and liver function tests are all back to normal. I have more energy at work and also for my family. An extra bonus through training at Vision, which I did not expect, is that through great coaching and advice on the best exercises for my legs I no longer have chronic knee pain and do not need to take pain killers or anti-inflammatory!! The correct eating and training becomes part of your life, which it needs to be, rather a fad diet which doesn't last. I have found the Vision system of healthy eating, making correct food choices, exercise program with support from the Team a sustainable life style choice. What price can you put on good health?
Ivanhoe Success Stories
Our holistic approach to emotions, education, eating and exercise has transformed thousands of people across Australia & New Zealand. Get inspired by the journeys of your latest clients.
Are you our next success story?
Give your goals the greenlight and join us. Book your free consult now.