Before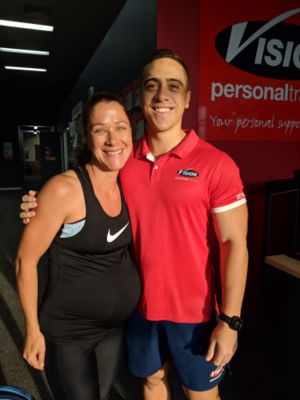 After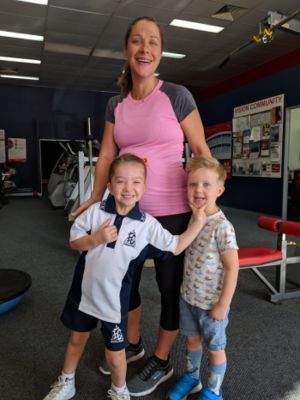 Esther brings a success story of a different variety than we are used to, but one we are super excited to be a part of!
Both Esther and Husband Dave have trained for quite a while and have achieved great results balancing a busy business life and two young children we have seen the pair of them regain a love of training they enjoyed before having griff and Chiara. Esther and Dave both recently made a return to Triathlon and cycling, a passion they both had for years and it has been great to see the comeback.
Fast forward to Esther becoming pregnant with their third child and Esther was determined to keep active throughout the pregnancy so she sat down with trainer Jared to plan out how to train and eat healthily to keep her feeling amazing and having great energy until the birth. During each trimester, their training was altered to account for the growth of the baby and Esther's nutrition was monitored to ensure she got enough good nutrients in her diet to support a growing baby plus an active lifestyle. She knew that although she may not be able to train at the intensity she was accustomed too during her ironman triathlon training, she could still perform at a safe and healthy training load.
Through great communication and feedback between Esther and Jared we are so proud to see Esther training into the final week of her pregnancy, with each scan and health check showing a healthy baby and mother, the ideal result! Maintaining a consistent habit has really helped Esther with energy and sickness, she has felt great for the duration.
Looking post-partum, we are excited to have Esther back in the studio getting her rehabilitation from childbirth underway and then looking towards her next goals around training again.
Southport Success Stories
Our holistic approach to emotions, education, eating and exercise has transformed thousands of people across Australia & New Zealand. Get inspired by the journeys of your latest clients.
Are you our next success story?
Give your goals the greenlight and join us. Book your free consult now.