Before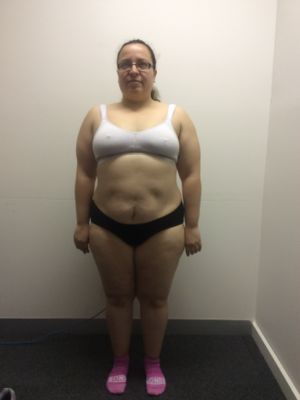 After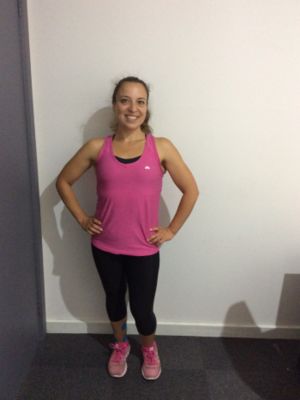 I have struggled with my weight most of my adult life. As the years passed by it became harder keeping the extra kilos off, especially after my last pregnancy, which was followed by postnatal depression. Living in a foreign country, being away from your love ones' support did not make things easier with my weight problem.
As a mum of three, my priorities have been always with my kids, leaving myself last on the list. When you spend most of your time looking after others, being sucked into a routine, house chores and other responsibilities, you forget to stop and really look at yourself; you just linger along the days. As the kilos piled up, I became more and more tired, less active - living in automatic pilot mode.
Then, something snapped out rendering a need for a change. That was when I heard about VISION. I decided to join in, and it was the best thing that I could have done. I found myself in a welcoming, warm place that offered a friendly, easy to follow goal-oriented plan, made just for my needs. On top of that, the amazing professional support and guidance of the personal trainers, give this gym a distinctive signature, where their approach and personalized service match with an immersive sense of community. They do care and you really notice it. In addition, you get to meet wonderful people with whom I share similar life experiences, goals, dreams and expectations; it really has a familiar feeling that makes you want to stick around. I have been consistent and committed from the first week on, so the results started to show very quickly. The weight loss and my energy levels went better and better and I became fitter, motivated and happier. It made a dramatic impact and improvement in my everyday life, I reconquered my own spaces and took control of my life, I felt more confident, active and learned to be kind and caring to myself first; utterly these changes translated into being a better role model to my children, we're now a more active family. I'm embracing this opportunity for long-term lifestyle changes with open arms.
VISION is the right place to start if you're thinking to make a change in your life. They are the best choice! you will get the results that you want, no matter your age or level of fitness. You have nothing to lose and so much to gain, so join the family, you won't regret it.
Ivanhoe Success Stories
Our holistic approach to emotions, education, eating and exercise has transformed thousands of people across Australia & New Zealand. Get inspired by the journeys of your latest clients.
Are you our next success story?
Give your goals the greenlight and join us. Book your free consult now.