Before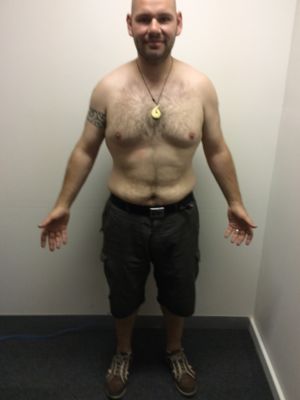 After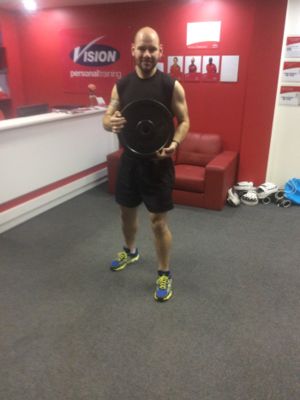 How were things before you joined Vision?
My whole life I have been overweight, I tried everything, and some things worked for a short period of time, but it has been a lifelong yo-yo in the gap of about 10kg. From fad diets to exercise, without guidance I never achieved much. Prior to joining Vision, I thought I knew how to go it alone, to exercise and eat healthy. How wrong I was! My perception of what correct eating habits were to achieve weight loss were all wrong… with the education provided by the guys at Vision, I was able to kick my metabolism into burning mode and even in weeks when I have less time to exercise, through following the correct diet I keep losing weight.
Tell me about your journey (the highlight of it)
Some personal achievement through this journey was definitely the completion of the Spartan race, had a blast and surprised myself in how my strength has developed as well as stamina to finish and enjoy the experience. Im now looking forward to Run Melbourne Half Marathon and Tough Mudder later in the year.
What results have you achieved?
20kg weight loss is the obvious achievement, I deal with customers all day and I get daily comments as to how much I've lost and how good I look. I also have managed to start doing chin ups, something I had never done in my life previously.
What would you tell someone who is thinking about joining Vision?
Don't hesitate, PT can be daunting, but the team at Vision are supportive and have created a great environment where everyone feels welcome and at home… if you commit and follow the program, you can only lose (weight that is)... so start achieving now!!
Ivanhoe Success Stories
Our holistic approach to emotions, education, eating and exercise has transformed thousands of people across Australia & New Zealand. Get inspired by the journeys of your latest clients.
Are you our next success story?
Give your goals the greenlight and join us. Book your free consult now.