Before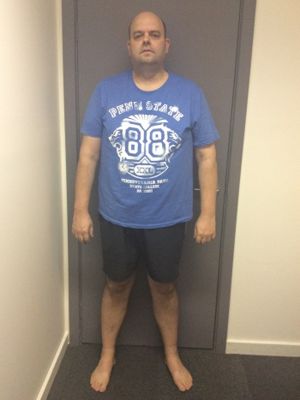 After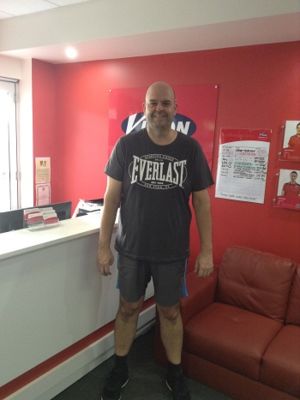 Before I joined Vision things health wise for me were terrible. I was the heaviest I had ever been in my life, my self confidence was non existent and my motivation levels, well, I didn't have any.
The final straw for me was that I had just bought a new suit and I split both legs of the pants. Enough was enough.
After reading an article in the AFR on Vision I decided to give Vision a crack.
After sitting down with Kyle he was very confident that I could get my life and health back on track. I still had my doubts due to my low self esteem.
He assigned Amy as my trainer and after a few sessions my self doubt was disappearing. The level of encouragement from Amy and the team at Vision was something that I had not experienced before. Going to the studio 3 nights a week was a pleasure and more importantly the results were starting to show. I was still eating healthy, delicious food and losing weight, I thought how good is this. The Vision recipes were delicious and to this day I am still eating them.
So far I have lost well over 20kgs, lost 25cm from my waste, turned a lot of fat into muscle and recently completed the 10km leg of the Melbourne Marathon running non stop thanks to the fantastic support from Amy.
I also have got my self confidence back and am able to buy clothes at a normal shop.
If you are thinking of joining Vision I have 3 words for you - JUST DO IT
Ivanhoe Success Stories
Our holistic approach to emotions, education, eating and exercise has transformed thousands of people across Australia & New Zealand. Get inspired by the journeys of your latest clients.
Are you our next success story?
Give your goals the greenlight and join us. Book your free consult now.