Before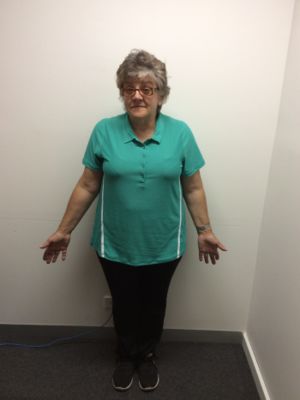 After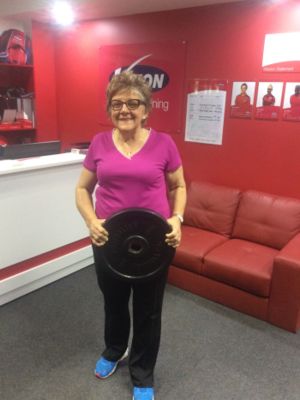 I would like to recommend Vision Personal Training, Ivanhoe, to anyone thinking of getting fit - Go for it at Vision!
Vision Personal Training surpasses all other gyms with its health and fitness ethos. The Personal Trainers there are very supportive and encouraging without being pushy. The members themselves support one another through a journey making it FUN and achievable for you to reach your goals.
I joined the Vision Personal Training Studio at Ivanhoe in November 2015 realising that l needed to lose weight and get fit. My life was extremely busy and l also needed something for myself.
Being very busy is not always a good thing when you tend to forget to look after yourself. Healthy eating, Sleep, Exercise and most importantly looking at inner health as well as your outer being.
The Personal Trainers at Vision helped me in all the above aspects with their support, through patience, encouragement, humour, flexibility, nutrition sessions, education and sense of community.
I have lost 20 KGs and I am now 4 dress sizes smaller - YAY!
Clothes shopping, my poor husband!
The group classes run at regular intervals giving everyone an opportunity to attend. We all enjoy these sessions immensely. My Personal Trainer is flexible with his time so he can fit me in should my circumstances change.
Nutritional intake is monitored and advice given. My understanding of healthy eating has changed for the better. l am eating more, not getting hungry, have more energy, and am losing weight - positivity plus!
I have gained added bonuses, I am now more confident, my concentration has also improved and my life seems totally better.
Vision Personal Training has become a way of life, another family and when l reach my final goal (achievable goals are set throughout our journey). I actually look forward to exercising now
I will continue to stay with Vision Personal Training, Ivanhoe. Certainly worth the time, effort and money.
Many thanks to Kyle for leading an awesome team and Jack Oiteno my exceptional Personal Trainer.
Ivanhoe Success Stories
Our holistic approach to emotions, education, eating and exercise has transformed thousands of people across Australia & New Zealand. Get inspired by the journeys of your latest clients.
Are you our next success story?
Give your goals the greenlight and join us. Book your free consult now.