Before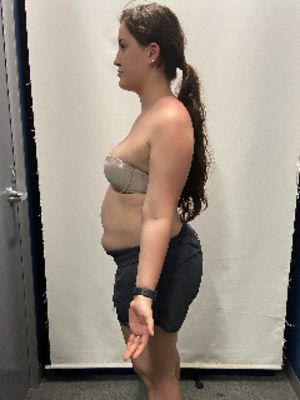 After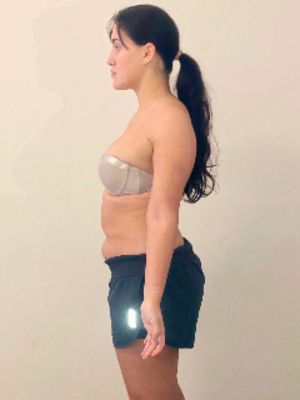 Tell me about your life before Vision?
In the year leading up to joining Vision I reached my heaviest weight. I was embarrassed, and completely avoided meeting family and friends so they wouldn't see the weight I gained. I refused to be in photos as couldn't believe the way I looked in them and seeing it would greatly affect my mood and confidence. This lead to a massive repetitive cycle of feeling terrible about my weight and then seeking comfort in food, to gaining more weight and the cycle would continue.

What results have you achieved?
I've currently lost 8kg with Lauren! I no longer get out of breath just from completing daily tasks! My fitness level is improving greatly and I can see a difference in everyday life. I learnt how to make small changes in everyday life to be more fitness orientated. For example I have swapped a lot of "brunch" catchup with friends with "coffee and walks around a nice park".

How has life changed for you?
Joining Vision has changed my eating to a more balanced and nutritious diet. Now that I am eating a more balanced diet, my energy levels have increased incredibly! Previously my poor diet with little nutritional value and mostly processed foods left my body with very little energy, while my weight left me with little motivation to leave the house. This lead to a complete halt in me partaking in the outdoor activities I enjoy. With Vision, the lifestyle change has helped me to be a lot more active day to day as I'm not being held indoors by my lack of energy and low self esteem.
What is your favourite thing about training at Vision?
ACCOUNTABILITY! Before Vision I paid 2 years of membership to a regular gym and I stepped inside the doors once in that whole period. I knew with Vision, Lauren and the team as well as the Vision community would push me to be my best.

What are some defining moments during your journey?
I experienced a total loss of motivation through COVID19. I had no interest in training or tracking my food. And instead turned to food as comfort for all the COVID related stress. Although it took me a few weeks for myself and my trainer Lauren to pull me out of the rut, we managed to get back on track! When I reflect at how much closer I have come to my goal since then, I am so grateful that I didn't give up.

What advice would you give someone in a similar situation to where you were, and thinking about making a change?
It's not easy! However, when looking to make massive lifestyle change and to lose a large amount of weight, it takes out a lot of the guessing work to have a professional guide you through it. There's way too much conflicting information available out there about what does/ doesn't work for weight loss. And it can be so overwhelming. So start off with a PT to help you find a path that works best for your specific goals!
Prahran Success Stories
Our holistic approach to emotions, education, eating and exercise has transformed thousands of people across Australia & New Zealand. Get inspired by the journeys of your latest clients.
Are you our next success story?
Give your goals the greenlight and join us. Book your free consult now.