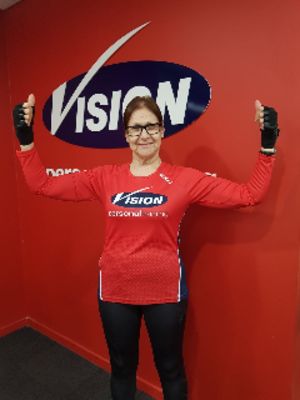 My journey started 12 months ago when a little red flyer appeared in my letterbox. It captured my attention and with my late father's words "Healthy Body, Healthy Mind, Healthy Life" ringing in my ears I was catapulted into action. My first meeting with the then Studio Manager Daniel, I told him I would delay until retirement, however Daniel's power of persuasion convinced me "THAT YOU DON'T DELAY UNTIL TOMORROW WHAT YOU CAN DO TODAY". I signed up on the spot and the rest is history. Whilst I considered myself a fit person, what I needed was guidance and structure. Through Renata's challenging and encouraging training, I have not only enhanced my fitness but also my muscle strength, a bonus of losing a few kilos and a 4-minute plank! For all this a special thanks to Matthew Firth and his merry, motivational and magnificent team of trainers, in particular Renata for creating a family friendly and pleasurable community environment which is a joy to be a part of.
Kogarah Success Stories
Our holistic approach to emotions, education, eating and exercise has transformed thousands of people across Australia & New Zealand. Get inspired by the journeys of your latest clients.
Are you our next success story?
Give your goals the greenlight and join us. Book your free consult now.