Before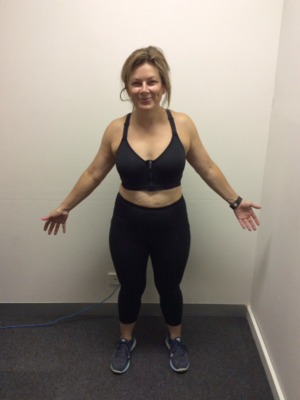 After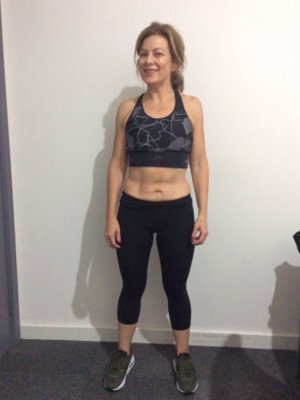 How were things before you joined Vision?
I was literally worried I would suffer some kind of major health issue at any moment. Being fairly overweight with less than ideal cholesterol and a heap of visceral fat while working long hours in a high-stress job, travelling a lot, making poor food (and alcohol) choices perpetually made me feel like a walking timebomb. On top of that, I wasn't getting any younger, and with a big birthday on the horizon I knew I had to take some action. I just couldn't keep expecting my body to 'cope' with everything I was putting it through. Plus, I felt frumpy, tired, unattractive and a bit sad about it all.
Tell me about your journey (the highlight of it)
The highlight of the whole process has been the very close relationship I've developed with Georgia, my trainer. All people resist change, either on a conscious or subconscious level. The brain is invested in maintaining the status quo because that's when it's most comfortable. Georgia kept me and herself accountable for pushing through any and all barriers and defences my brain could come up with (and my brain has a tendency to be ridiculous at times). If only you could be a fly on the wall in one of our goal sessions...lots of resistance and eye-rolling from me, lots of persistence and patience from her. Some days it's still hard, but she always pulls me out the other end. If there was one other highlight, it was fitting into size six jeans!
What results have you achieved?
I've lost that fight-or-flight edge and I feel so much better about life. My confidence has gone way, way up. In terms of numbers, at my heaviest I was 68kg (and on a very small person, there's nowhere to hide that kind of excess) and I'm now about 50kg. I've reduced my body fat by 10%, taken my visceral fat down from 11 to 4, and lost about 30cm all over. My cholesterol has very much moved in the right direction and my doctor isn't talking about putting me on medication for it anymore. I feel like I can take anything on, and often do. Insane amount of energy!
What would you tell someone who is thinking about joining Vision?
Two words: DO IT.
Ivanhoe Success Stories
Our holistic approach to emotions, education, eating and exercise has transformed thousands of people across Australia & New Zealand. Get inspired by the journeys of your latest clients.
Are you our next success story?
Give your goals the greenlight and join us. Book your free consult now.