Before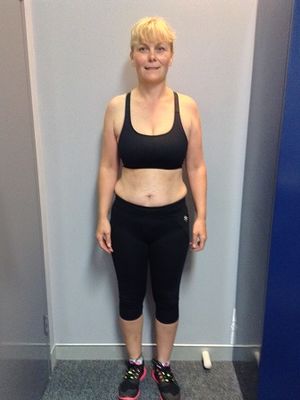 After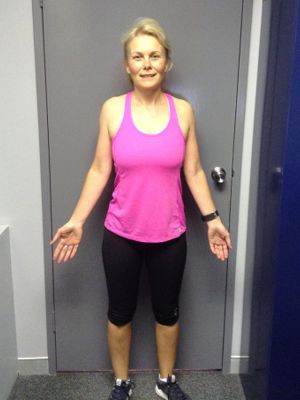 When I First Joined Vision, I had put off exercising for a number of years, I was experiencing more frequent bouts of acute back problems and my general health was not great. What attracted me to Vision was the holistic approach taken to fitness; the inclusion of nutrition and focus on healthy mind with goal sessions.
The biggest change that i have made is an increased awareness about nutrition. Whilst my diet wasnt wholly unhealthy, a number of subtle changes have made a big differnece to how i look and feel. My husband was fully supportive from the beginning _ from the first couple of months i reigiously updated my food diary online. Now i regularly use the diary to check the macronutrients in certain foods.
My goal was to increase my general level of fitness and core strength was also one of my objectives. The 9 week challenge that I undertook in the first year had a big impact. My goal was to walk 500km in 9 weeks - I achieved 630KM and noticed a big change visually and physically.
My mindset and attitude to exercise has changed. Before joining Vision, I'd say things like "I should exercise" and "one day I'll join a gym" and doing nothing about it for a number of years. When I joined Vision I started to see the possibilities and started to believe in myself. This year I am setting myself a goal each month, I want to reach the end of the year and say "I did it!" In January I skydived in NZ with the family. My husband has also joined Vision in the last year and now both my teenagers are keen to join too.
My fitness journey is ongoing, I'd like to continue and build on my current level of fitness. I am maintaining my ideal weight, I have not had any acute back pain in the whole year.
I'm blessed that my family will keep me company as we continue with our fitness journey.
St Ives Success Stories
Our holistic approach to emotions, education, eating and exercise has transformed thousands of people across Australia & New Zealand. Get inspired by the journeys of your latest clients.
Are you our next success story?
Give your goals the greenlight and join us. Book your free consult now.