Before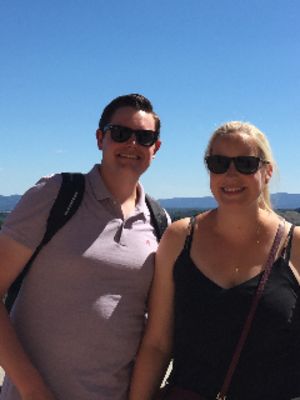 After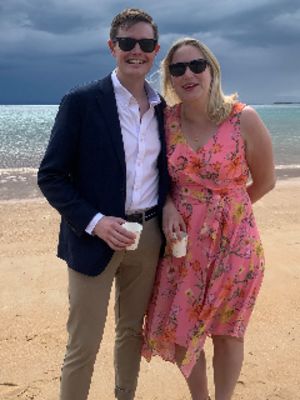 Matt Brunton has done a FANTASTIC job in his time at Vision. Here's a couple of quick words from the man himself:

What state was your health and confidence in prior to Vision?

Poor is the simple answer. I ate unhealthy options most nights, ordered take out regularly, did no exercise for close to two years prior to Vision and my confidence reduced to the point that I hated being in a photo and struggled to feel comfortable in any clothes I wore.

What result have you achieved?

I have lost close to 15kgs since joining Vision, started enjoying running (something I never thought would happen!) and completed my first marathon. I have never felt more confident in how I look, I'm more productive at work and a lot healthier from a mental health perspective too. I've even had to reset my wardrobe several times as everything stopped fitting me.

What component was the most crucial in achieving your goal?

My trainer Paulie as well as the friendly atmosphere created at Vision Drummoyne by all the trainers and clients. Day one was daunting but from that moment it felt like a safe environment. My trainer has motivated me and Saturday morning coffee after run club has become the weekly event I look forward to most!

What would you say to a friend if they asked you about your experience?

It has been the best decision of my life to commit to this and not look back. It's helped me create a better work / life balance, having always put work first and 'never had enough time' for exercise. I have enjoyed every (ok most!) minutes of it and have learnt so much about my body, nutrition and mental strength. You will also meet some fantastic people and make some great friends along the way!

Congratulations on an amazing transformation Matt! We're very proud of you mate and we're looking forward to seeing what you achieve next.

Would you like some help? Has Matt's story inspired you? Reach out and find out how we'll be able to help you!
Drummoyne Success Stories
Our holistic approach to emotions, education, eating and exercise has transformed thousands of people across Australia & New Zealand. Get inspired by the journeys of your latest clients.
Are you our next success story?
Give your goals the greenlight and join us. Book your free consult now.